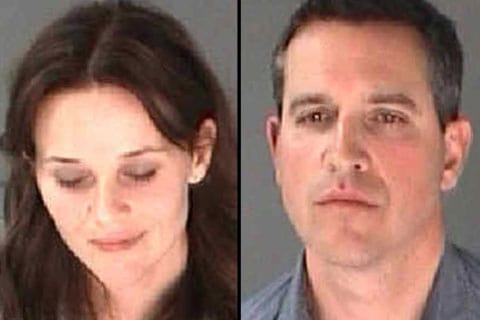 Reese Witherspoon issued an apology on Sunday after she and her husband, agent Jim Toth, were arrested on Friday in an Atlanta for DUI and disorderly conduct:
"I clearly had one drink too many and I am deeply embarrassed about the things I said. It was definitely a scary situation and I was frightened for my husband, but that is no excuse. I was disrespectful to the officer who was just doing his job. The words I used that night definitely do not reflect who I am. I have nothing but respect for the police and I'm very sorry for my behavior."
Toth blew a .139 on a breathalyzer while Witherspoon argued with the officer, got out of the car several times after being told to stay in, and told the officer, "Do you know my name? You're about to find out who I am. You're about to be on national news."
The couple appeared at a premiere for "Mud" at NY's MoMa on Sunday night.