Marriage equality will heat up once again in Illinois this week as lawmakers return to Springfield from a two-week break, and the Chicago Tribune reports that State Rep. Ed Sullivan Jr. of Mundelein has announced he'll back the bill, becoming the second House lawmaker to do so: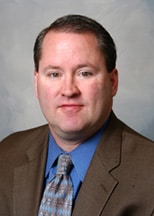 Sullivan, who is chairman of the House Republican campaign organization, said his decision to back same-sex marriage represented a personal and family evolution on the issue. Previously an opponent of civil unions, Sullivan told the Tribune that his mother-in-law, who lives in the southwest suburbs, has been in a same-sex relationship.
"The first reaction from people might be, 'Well he might be voting for that just because of his mother-in-law,'" Sullivan said. "The reality is, because my mother-in-law is gay, I have more of an understanding and familiarity with same-sex couples."
A state representative since 2003, Sullivan and state Rep. Ron Sandack of Downers Grove are the only House Republicans to publicly announce their backing of the same-sex marriage bill, which already passed the state Senate. With House lawmakers returning to Springfield on Monday after a two-week break, supporters of the measure have said they were within a dozen votes of the 60 needed to pass it.
Sullivan says he thinks more Republicans are set to declare their support.
"There is tremendous momentum leading up to this vote. I think we're very close," he said. "There's many of my colleagues that have talked about this, that have said it's the right thing to do."
The Senate has already passed the bill. Before the House took recess, vote counts had indicated that marriage equality supporters still had some work to do.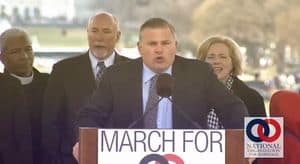 Meanwhile, NOM is rattling its sabre again, reiterating its pledge to spend $250K to defeat GOP legislators who support same-sex marriage:
"Any Republican in Illinois who betrays the cause of marriage will be casting a career-ending vote and will be held accountable to their constituents," said Brian Brown, NOM's president. "We will spend whatever it takes—hundreds of thousands of dollars if necessary—to remove them from office, just as we did three of the four turncoat Republican state Senators in New York who were responsible for gay 'marriage' passing there. We will not hesitate to support pro-family Democrats to replace them, as our record in New York proves."