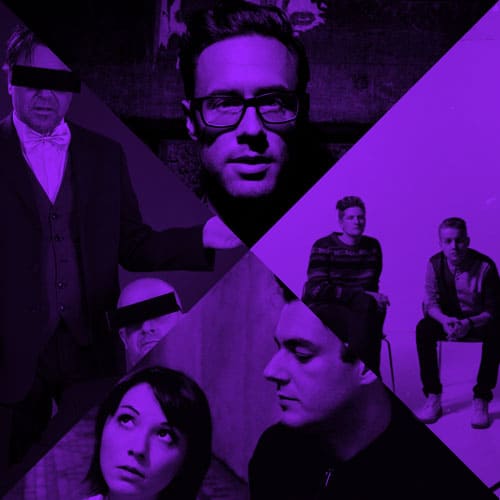 BY OCCUPY THE DISCO / TADEU MAGALHÃES
The OXD Mirror is a weekly music column brought to you by the boys of OCCUPY THE DISCO (OXD), a New York City based movement created by three music lovers, Ru Bhatt, Josh Appelbaum, and Tadeu Magalhães, who want to share their love for disco, house and dance music with the world.
We are now on Spotify!  Subscribe to our 'As Featured on Towleroad' Playlist to listen to tracks posted from past weeks.
Shine 2009: 'Eurozone'
When I first heard Shine 2009's track 'New Rules' a few years ago, I instantly fell in love with their revamped 90's aesthetic. It seems as though they've figured out a way to mix broken beats from 90's with balearic, echoed synths to create some of the most innovative pop music out there. They soon followed with their debut album, Realism, which is still a personal favorite from 2011, and included a track that featured vocals by Paula Abdul called 'So Free.' After a two year hiatus, the Finnish duo is back with a new single, 'Eurozone.' Although it stays true to the sound Shine 2009 created, it does add new elements that make it fresh, including opera-like backing vocals and prominent guitar riffs. The track is part of their sophomore album Our Nation, scheduled for release later in 2013.
Drop Out Orchestra: 'Day Vague'
Drop Out Orchestra are true masters of nu-disco. Adding to an already extensive catalogue, the mysterious Swedish duo recently released an excellent 6-track EP on the label File Under Disco called The Power of Music. The opening track is killer: 'Day Vague' borrows most of the iconic elements from classic disco, including a funky bass, prominent percussion and beautiful strings. With a violin like that, who needs vocals?
Man Tear: 'Outside Amore'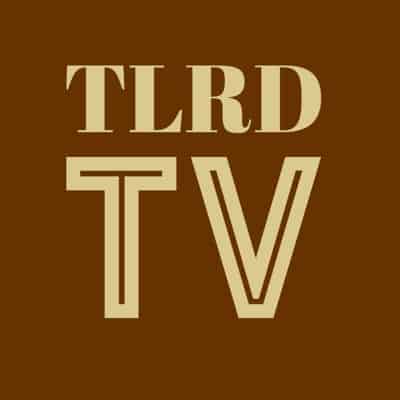 After bringing attention to  artists like LCD Soundsystem, Hercules And Love Affair, The Rapture, The Juan Maclean, Surahn and others, NYC's DFA Records has become a go-to label for what is up-and-coming in the dance and cutting-edge pop music world. Their newest bet is Man Tear, a project started by Swedish producers Axel Boman and Petter Nordkvist. For their debut single, 'Outside Amore,' Man Tear reached out to the award winning film director Johan Jonason to provide vocals, which were laid over an hypnotic bass line and squeaky, fun tambourines. The result is an elaborate disco track that will hopefully make a big imprint on the music scene.
CONTINUED, AFTER THE JUMP… 
Digitaria: 'Shine (Morgan Geist Remix)'
Sharing the same hometown (and even some friends) as me, Brazilian duo Digitaria is one of the many talented acts on the prolific label Hot Creations. During my late teens and early twenties, I had the chance to see Daniel Albinati and Daniela Caldellas perform live as Digitaria several times in our hometown, Belo Horizonte. They have recently picked up momentum outside of Brazil with the release of tracks like 'Crazy Life,' 'Masochist,' and the brand new 'Shine.' The single includes a remix by legendary NYC producer Morgan Geist, formerly of Metro Area, and is quite lovely. As Digitaria begins to team up with big names, I'm excited to see what comes next for the duo.
Close feat. Scuba & Charlene Soraia: 'Beam Me Up'
I've recently came across a label named Aus and quickly became obsessed with their catalogue of releases. British producer Will Saul, the talented (and handsome) man behind the company, is soon unveiling an album under his newest moniker, Close, appropriately named Getting Closer. With a due date set in June, Close has already shared the first single, 'Beam Me Up,' a collaboration with producer Scuba which features vocals by Charlene Soraia. This is a strong track which combines Soraia's angelic voice with a minimal, yet throbbing take on introspective deep house. The single will also include remixes by George FitzGerald (who has recently re-worked Jessie Ware's 'No To Love') and NYC's Hercules And Love Affair.
This week's post was written and curated by Tadeu Magalhães.
For more information on OXD, check out our website and accompanying blog at www.occupythedisco.com, like us on Facebook, or follow us on Twitter: @OccupyTheDisco.