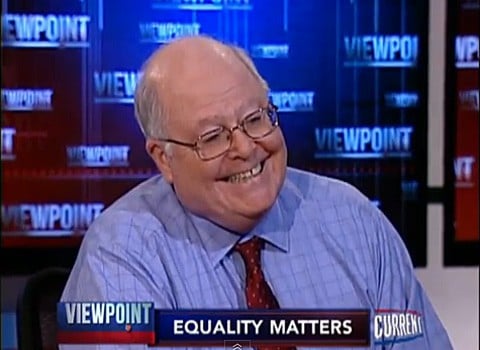 Catholic League President Bill Donohue talks to Current TV's Jon Fugelsang about marriage equality:
"This idea of two men getting married is the most bizarre idea in human history…Christians have an obligation, particularly Catholics to follow natural law. The whole purpose of marriage is to have a family. It's not about making people happy. It's not about love."
After Donohue cites Leviticus, Fugelsang asks if he follows it: "What do you mean follow Leviticus? Do I sleep with a man? No I don't. I never have. I have no interest in doing so."
Also on the table: Bill Maher and the priest sex abuse scandal.
Watch, AFTER THE JUMP…
(via jmg)