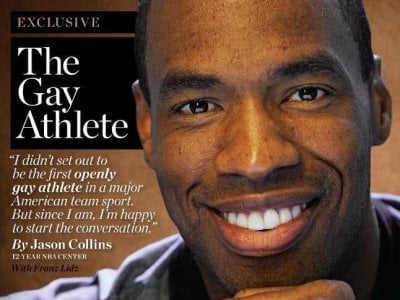 BY SAM GREISMAN
A look back at today's top stories
JASON COLLINS
It was a hugely important day in both the sports and LGBT worlds. Veteran NBA center Jason Collins became the first openly gay male player in major professional sports in a self-penned coming out in Sports Illustrated. Said Collins in his eloquent article, "I didn't set out to be the first openly gay athlete playing in a major American team sport. But since I am, I'm happy to start the conversation." Collins seems to be aware of his important place in history and is very thankful to all the pro-gay rights athletes that have emerged in recent years.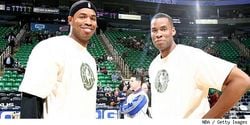 The reaction has been mostly positive. NBA players and executives have sent messages of support, including Kobe Bryant, Steve Nash, Kevin Durant, Chris Paul, Charles Barkley, Magic Johnson and NBA Commissioner David Stern. As well as Jason's twin brother and former NBA player Jarron. Even The White House and Former President Bill Clinton are praising him. Some basketball reporters and commentators have been supportive as well (such as Bill Simmons) but it turns out that ESPN's Chris Broussard is an unrepentant bigot. Regardless, Jason Collins has just been vaulted into the position of a major player in the gay rights world and he may be coming to a Pride parade near you. 
**
ENTERTAINMENT
Mika and Ariana Grande take on school bullies in the video for his Wicked inspired "Popular Song". Rocky might be on it's way to Broadway and Nathaniel Rogers talks to Yen Tan about his new gay-themed film 'Pit Stop'. 
**
WINGNUTTERY
Chick-fil-A's anti-gay President Dan Cathy is making plans to bring a major film studio to the Atlanta area. Also a lawmaker in Washington State thinks that businesses should be able to discriminate against gays and if we don't like it we can grow our own food.