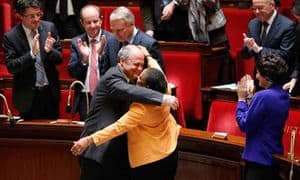 BY SAM GREISMAN
A look back at today's top stories
GAY NEWS
Despite a wave of anti-gay violence in the country, France has become the latest nation to legalize same-sex marriage. The measure was approved 331-225 in the National Assembly. Good news too on the home front where a marriage equality bill has passed through the House in Delaware and now moves on to the state Senate. The Rhode Island Senate may also be reviewing a marriage equality bill as early as tomorrow. 
An openly gay former kicker for Middle Tennessee State wants a shot at the NFL and if he is successful he would be breaking a very big barrier. If he does make it to the pros, he will have one less ally there to support him as New Orleans Saint and gay rights activist Scott Fujita has announced his retirement. 
**
ENTERTAINMENT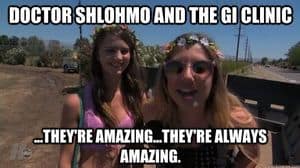 Check out the third oepisode of the web-series that has been called "Girls with a bunch of gay guys". Chris Hemsworth and Natalie Portman are back for the latest installment of the Thor series. The buffoonery of CNN during the Boston manhunt last week continues to provide entertainment for Jon Stewart. And have you ever wondered what Downton Abbey would be like if it were a musical?
**
VIDEO OF THE DAY
Jimmy Kimmel proves what we all may have suspected all along, that Coachella is full of terribly stupid people.