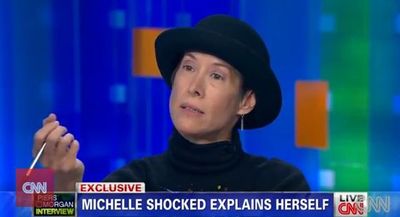 BY SAM GREISMAN
A look back at today's top stories
WINGNUTTERY
Michelle Shocked appeared on Piers Morgan last night and attempted to do some damage control on her anti-gay rant. Her defense really doesn't make her seem any less crazy. Ronald Reagan's son isn't happy about the surge in support for gay marriage and wants more religious leaders to be shouting about it. The Seattle Seahawks have finally spoken up about their player's anti-gay remarks from last week and their comment is that they have no comment. 
A gay couple who own a restaurant in Manitoba, Canada have been essentially forced to flee town due to unending homophobic attacks. And it turns out that the little boy who spouted hate at an LGBT-friendly church over Easter was born into an anti-gay street preacher family that indoctrinated him very young. 
**
GAY ISSUES
With two more Senators (Tom Carper of Delaware and Mark Kirk of Illinois) coming out in support of same-sex marriage today, there is a working majority in the Senate (with VP Joe Biden's tiebreaker vote) that supports marriage equality for the first time in U.S. history. 
Take a look at this powerful video featuring some of the thousands of undocumented LGBT immigrants in America. Also there was good news in South America where Uruguay's Senate has approved a marriage equality bill. 
**
ENTERTAINMENT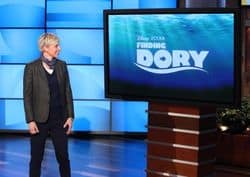 It has been a long wait, but Ellen DeGeneres is finally getting her Dory-centric Finding Nemo sequel. And Shirley Manson recently facilitated a gay marriage proposal at a Garbage concert. 
**
VIDEOS OF THE DAY
Last night Lawrence O'Donnell laid into Bill Kristol and Cardinal Dolan for their recent ridiculous and bigoted remarks. And TMZ catches up with Magic Johnson's gay son, who is also my neighbor, with his boyfriend while strolling around LA.