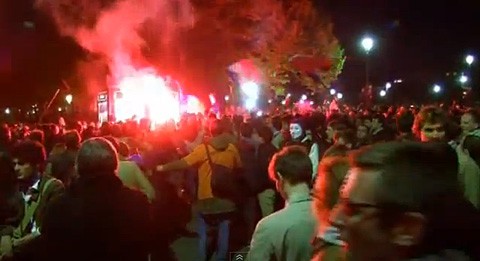 Violence broke out in Paris following yesterday's passage of the marriage equality bill.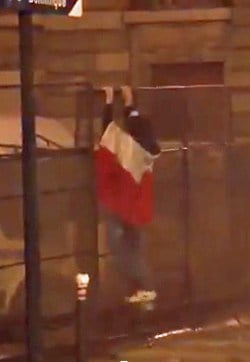 The Local reports on the violence.
Along their route towards Place des Invalides, the protesters furiously booed President Hollande and the bill's architects. One marcher, 41-year-old Nicolas, from outside Paris, told The Local: "I'm scandalized by this. By the attitude of the government, who have completely ignored more than one million protesters."
Despite the requests of organizers that marchers disperse peacefully, a hard core group of around 500 refused to leave the Invalides.Their anger soon boiled over as bottles and firecrackers were hurled at the riot police, who had blocked off a street leading to the parliament.
One officer was taken to hospital with a head wound after being hit by a brick. "The clashes were extremely violent," one officer told French media.
Police, who responded with tear gas, made 12 arrests. The protesters also turned their ire on journalists in the vicinity, shouting "scumbags" and "collaborators" at the members of the press. At one point a mob of masked protesters chased a group of journalists down the street and a photographer from AFP was sprayed with tear gas.
Interior Minister Manuel Valls later said those arrested were linked to far-right organisations.
Watch videos of the demonstrations, AFTER THE JUMP…