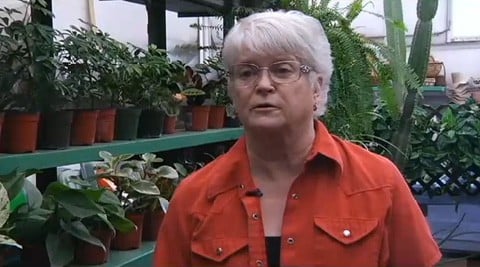 You may recall Baronelle Stuzman, the Washington state florist who told a longtime customer that she would not do his wedding because of her relationship with Jesus.
She's now being sued by Washington Attorney General Bob Ferguson, the SeattlePI reports:
Ferguson said he sent a March 28 letter to owner Barronelle Stutzman asking her to reconsider and supply flowers to customer Robert Ingersoll.  Through an attorney, Stutzman declined to change her position.
"As Attorney General, it is my job to enforce the laws of the state of Washington," said Ferguson.  "Under the Consumer Protection Act, it is unlawful to discriminate against customers based on sexual orientation.  If a business provides a product or service to opposite-sex couples for their weddings, then it must provide same sex couples the same product or service."
The AG's office s asking that a $2,000 fine be imposed for every violation in a complaint filed in Benton County Superior Court.
NOM is already bleating: "Like clockwork, those who disagree with gay marriage are being fined and forced out of the public square — by the state-imposed redefinition of marriage."