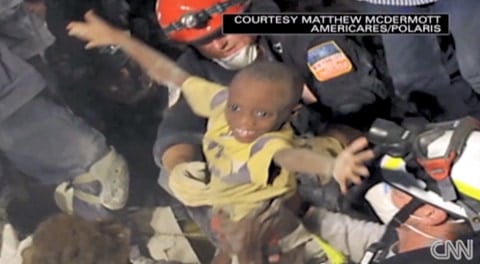 CNN, Buzzfeed, and YouTube announced a collaboration today that will adapt CNN's video news content in the montage/listicle format you've come to associate with Buzzfeed, the WSJ reports:
BuzzFeed plans to tackle serious news events, initially intending to create around three videos a week for the channel, said Jon Steinberg, BuzzFeed's chief operating officer.
Mr. Steinberg said BuzzFeed plans to invest a low "eight-digit sum" over two years to launch and build the platform.
The announcement marks BuzzFeed's latest effort to establish itself as a news source among 18-34 year olds, a demographic that advertisers are eager to reach through the Web. Earlier this month, BuzzFeed launched a business news site aimed at expanding its social-media reach to sites like LinkedIn.
Watch their first video, AFTER THE JUMP…