Eight footballers have revealed to officials that they are gay but afraid to come out for fear of retribution from homophobic fans, the Guardian reports: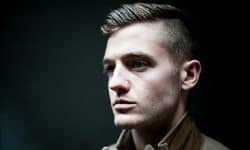 Gay campaigners told the Observer that Clarke Carlisle, chairman of the Professional Footballers' Association, had revealed that eight players had approached him to disclose that they were gay. Seven told him that the reason they would not reveal their sexual orientation publicly was not the reaction from the dressing room or club, but the potential reaction from the media and supporters. Chris Basiurski, chair of the Gay Football Supporters' Network, said that, although progressive attitudes had begun to infiltrate the dressing room, the fear of how supporters would react remained a problem.
"The danger is not so much coming out, but what happens next," he said. "One of the problems Justin Fashanu found was that he was the first black millionaire player, and a lot of things were expected of him on the pitch at Nottingham Forest and it didn't really work out. When that happened, the dressing room and the management used his sexuality as a thing to bash him with."
Last week it was reported that Robbie Rogers, who was released by Leeds United in January before he came out, was training with the L.A. Galaxy, inspiring speculation that he may one day return to the game.