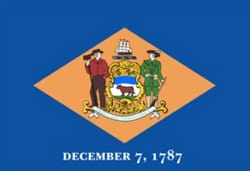 The Delaware Senate will vote on marriage equality tomorrow. This is the final vote. If it passes, Delaware will be the 11th state to legalize same-sex marriage. Governor Markell has said he will sign the bill.
Equality Delaware reports: "Several Senators still haven't decided how they'll vote. They need to hear from their constituents who support the freedom to marry and want them to stand on the right side of history by voting YES on HB75."
Find out how to do that here.
The debate and vote are scheduled for 2 pm.