GLAAD today announced the resignation of President Herndon Graddick.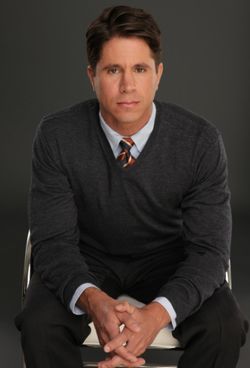 Said GLAAD Board of Directors Chair Thom Reilly in a press release: "GLAAD is very grateful for Herndon's work championing LGBT rights, especially his work on behalf of the trans community. On behalf of the entire organization, I want to wish him the best."
Under Herndon's tenure, GLAAD began campaigns including a national call
for the Boy Scouts of America to end their ban on gay scouts and scout
leaders and announced a continuation of its
commitment to incorporate bisexual and transgender people as well as
allies from diverse backgrounds in GLAAD's mission, the organization reports.
Said Graddick: "I'm proud to leave GLAAD with a stronger, more efficient organization and an incredibly talented and experienced Board and staff. I'm happy the role I was able to play in advancing the need for our community to fully support the rights of our transgender brothers and sisters. Our movement is benefited by the leadership not only of heroes like Evan Wolfson, Chad Griffin, Mara Keisling, and Kate Kendell, but of the necessary and vital blogger and grassroots communities. I look forward to returning to a private life and supporting the fight from behind the scenes."
The organization adds:
GLAAD's Chief of Staff Dave Montez is serving as Acting President. In addition to continuing to lead GLAAD's development team, he will oversee GLAAD's staff on the ground in Dallas next week throughout the Boy Scouts of America's vote on whether to end their ban on gay scouts and leaders as part of GLAAD's Boy Scouts campaign. GLAAD staff members are continuing work to share stories in the media of marriage equality in advance of next month's Supreme Court decision as well as pushing for comprehensive immigration reform, increased trans visibility in the media, LGBT acceptance in professional sports, and building acceptance of LGBT people. 
GLAAD's Board plans to meet in NYC later this month to determine the next steps toward finding a leader.