Scientists report first success in cloning stem cells.
Meet the extremists fighting to keep discrimination in the Boy Scouts.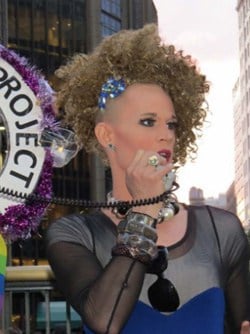 Take back the Night:
New Yorkers rally against recent spate of anti-gay hate crimes. "LGBT New Yorkers and their allies participated in the event which commenced with a rally outside Madison Square Garden and concluded with a march through Chelsea toward Jackson Park."
I thought she was lip-synching too.
Portugal's parliament legalizes limited gay adoption: "Coinciding with International Day Against Homophobia, the bill leapt its first hurdle by passing a first reading with 99 votes in favour, 94 against and nine abstentions."
Michael Musto let go from Village Voice in employee bloodbath.
The gay retiree utopia in Sonoma County, California: "Fountaingrove Lodge is the most high-end LGBT retirement project to date. After scoring with an over-60 community for Asian-Americans in Northern California, Bill and Cindy Gallaher, founders of Oakmont Senior Living, a retirement community development company, decided to target wealthy gays. Fountaingrove's 10-acre grounds in Santa Rosa, Calif., feature a swimming pool, wine cages, and an upscale restaurant. The complex will be a licensed continuing care retirement community (CCRC), meaning everything from knee-replacement rehab to bathing assistance will be available from the comfort of one's own home."
Beyonce snubbed Zachary Quinto.
Jason Bateman and Will Arnett walk hand-in-hand for the paparazzi.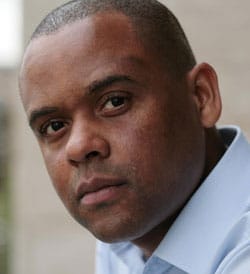 Tribunal finds for London police officer sacked after complaining about racism, homophobia: "The tribunal found that Maxwell, who is black and gay, suffered multiple counts of degrading or humiliating treatment. One officer talked of gay men 'taking it up the arse', and the tribunal found that one officer described a man in a photograph as being 'as gay as a gay in a gay tea shop', which police colleagues greeted with laughter."
Before the IRS harassed the Tea Party, it harassed gay rights groups.
Minnesota marriage equality group to live on as PAC: "The new Minnesotans United PAC will give grassroots and financial support to lawmakers from both parties who voted for the bill."
Religious Right activist/rock star Bradlee Dean went nuts after Minnesota passed marriage equality.
Here's Idol contender Angie Miller's single "You Set Me Free".
$39 million raised by Leonardo DiCaprio foundation to aid Nepal's tigers, conservation efforts worldwide.
L.A. Galaxy forward Landon Donovan says MLS is ready to welcome gay players, speaks of Robbie Rogers: "We recently had a player come play with us who has declared publicly that he's gay, and it's been a very, very good thing for our team."
LISTEN: Britney Spear's "Ooh La La" Smurfs single.
Wingnut claims that if gay Boy Scouts are banned, then boys won't discuss sex.
Italian gay activists hope country's new coalition government will open gateway to gay rights: "Elections in February brought a significant number of young people and women representatives to parliament, particularly in the centre, left and protest Five Star Movement, and LGBT organisations said they were hopeful the fresh faces would serve as a catalyst. 'For the first time in a very long time, we have a lay parliament with a significant number of young people and women. With their help we could finally see a legal revolution,' Mancuso said."