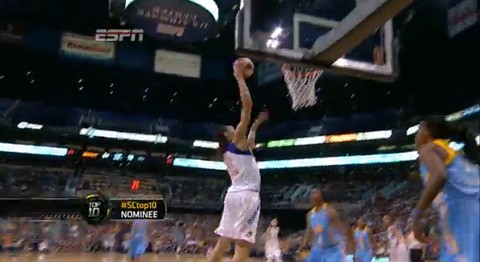 Brittney Griner, the top WNBA draft pick who came out of the closet in April, broke the WNBA's dunks record in her first game, NBC Sports reports:
The biggest name to hit the WNBA in years didn't disappoint in her first game — she became the first WNBA player ever to dunk twice in one game (she is only third player in the league ever to dunk). Griner had 17 points and 3 rebounds in her debut.
Griner's team, the Phoenix Mercury, lost 102-80 to the Chicago Sky.
Watch Griner dunk, AFTER THE JUMP…