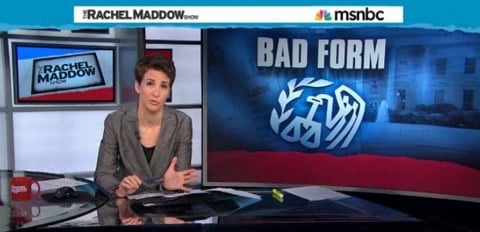 Rachel Maddow looked into reports, and Obama's expression of outrage over, the IRS allegedly targeting conservative groups, explaining the rise of 501(c)4 groups, why it is a farce that groups like these are not set up to be political actors, and how the IRS ended up singling out Tea Party groups.
Said Maddow:
"There is a reasonable fear by all of us, by any of us, that the kind of power the IRS has could be misused, that the IRS, as an agency of the federal government, could be used by the federal government to retaliate against political enemies or to try and shape political outcomes in some way. It's been done before, we're all reasonably worried it will happen again."
Maddow later interviewed Congressman Adam Schiff (D-CA), who around the time of the 2004 election looked into actions by the IRS against a progressive church in his district. The church had been issued an aggressive audit shortly after a pastor there had delivered an anti-war sermon.
Watch, AFTER THE JUMP…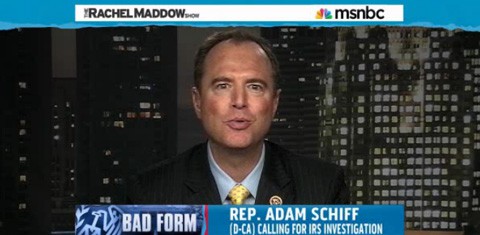 Visit NBCNews.com for breaking news, world news, and news about the economy
Visit NBCNews.com for breaking news, world news, and news about the economy