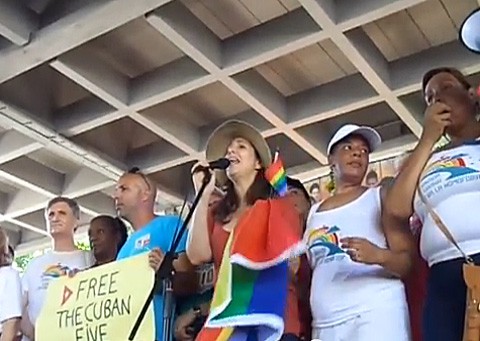 Mariela Castro led hundreds of people through the streets of Havana in a march against homophobia on Saturday, al Jazeera reports:
People danced La Rampa through the crowded city, chanting "Homophobia no! Socialism yes!" as they made their way through Havana for more than an hour. Cuba has previously persecuted homosexuals, particularly during the 1960s when being gay was outlawed and homosexuals were interned in work camps.
Mariela Castro said she is optimistic that the communist nation will eventually legalise gay marriage.
"What is most complicated is the time it takes to overcome prejudices," she said.
"We must change consciousness."
Watch a BBC report on the march and the situation for gays in Cuba, AFTER THE JUMP…