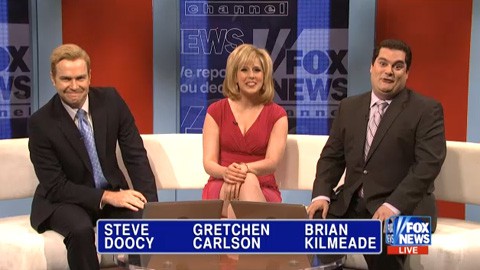 SNL mocked the right-wing news machine's attempts to downplay the significance of NBA center Jason Collins' coming out last night in a FOX & Friends skit that opened the show.
"Can we please stop calling him a hero."
"Yeah, exactly. Since when does telling your embarrassing personal secrets make you a hero? I prefer Asian ladies. I'm a hero."
"I use prescription deodorant on my entire body. Give me a medal!"
Watch, AFTER THE JUMP…