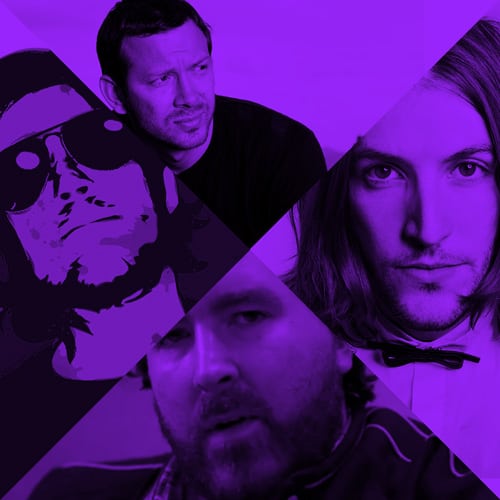 BY OCCUPY THE DISCO / TADEU MAGALHÃES
The OXD Mirror is a weekly music column brought to you by the boys of OCCUPY THE DISCO (OXD), a New York City based movement created by three music lovers, Ru Bhatt, Josh Appelbaum, and Tadeu Magalhães, who want to share their love for disco, house and dance music with the world.
Today we celebrate the one year anniversary of The OXD Mirror on Towleroad. We want to thank Andy for giving us the opportunity to share our love for music with Towleroad readers. Music is the centerpiece of social functions for many gay men and we are lucky to have the chance to expose readers to great new music they perhaps would not hear otherwise. Our goal is to elevate the gay musical palates beyond the pop world and re-ignite interest in disco and house music for our community as it has played such a strong role in our cultural, sexual, and political revolution. Thanks to everyone for reading and for all the support! 
Nick Monaco: 'Freaks Edit'
While Nick Monaco has had only one official release so far (which we featured in March), his refined production skills hardly pass unnoticed. Monaco's most recent track, an edit of Digital Underground's 'Freaks of the Industry' is a great example of how hip-hop and house music can be seamlessly combined. The jazzy elements of the original track are still present on top of the more uptempo beat in 'Freaks Edit'. And, although the vocals have been stripped down to mere moans and background whispers, Monaco manages to keep the song's soul intact. This track (and the entire bootleg EP Nick Monaco has put out with fellow Californian Navid Izadi) is available for free download.
Ripperton feat. Hemlock Smith: 'Tape Hiss'
Raphaël Ripperton is a Swiss producer whose career has been on the rise since the release of his debut album 'Niwa' back in 2010. For his sophomore effort, A Little Part of Shade, which is scheduled for release later next month, Ripperton has invited a series of artists to collaborate on most tracks, including Swiss folk/rock singer Hemlock Smith, who has provided vocals for four tracks. The first single and one of the songs to feature Smith's vocals is 'Tape Hiss,' a mellow, yet powerful piece of work that leaves it up to us to decide whether we should dance or solely appreciate its beautiful melodies with closed eyes on our own.
Say Lou Lou: 'Julian (Lancelot Remix)'
Lancelot has been on my radar for a bit over a year now as he slowly releases some great original tracks and a few remixes every once in a while. The Sydney-based producer's latest venture is a re-work of Swedish girl duo/sensation Say Lou Lou's 'Julian.' It is interesting to see an artist like Lancelot seeking a darker path, especially when his most notable productions are clearly geared towards a bright and happy mood. This track is available for free download on Say Lou Lou's website.
CONTINUED, AFTER THE JUMP…
Joe Goddard Feat. Mara Carlyle: 'She Burns'
Alexis Taylor's corky vocals might be the most easily recognizable feature of Hot Chip's work, but it is the signature production of bandmate Joe Goddard that ties it all together with mastery and sophistication. In addition to being involved with his side project The 2 Bears, Goddard has been adding to his portfolio a series of very successful remixes (such as Jessie Ware and Chicken Lips) as well as original productions. His latest work, 'She Burns,' features British vocalist and multi-instrumentalist Mara Carlyle, and is part of a forthcoming EP titled Taking Over, which is due out later this year. Once again, Joe Goddard creates an elegant and deliciously textured track which combined with Carlyle's angelical voice is destined to become a dancefloor hit.
Martin Brodin feat. Mikael Surdi: 'Don't Stop The Dance'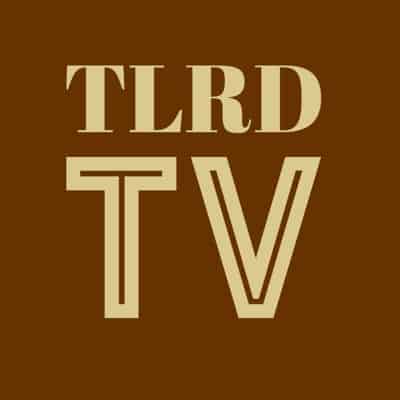 Disco Music's revolutionary arm has been around for about 40 years and, to this date, it heavily influences the majority of pop artists and dance music producers. Taking on a mission to highlight OXD's favorite music genre, Martin Brodin launched the label MB Disco in 2010 and has since put out disco-inspired releases by names like living legend Giorgio Moroder (whose work is fresh on everyone's minds through his recent collaboration with Daft Punk), as well as Chicken Lips and Drop Out Orchestra. This time around, Brodin decided to re-edit Bryan Ferry's classic 1985 track 'Don't Stop The Dance' and include it in his soon-to-be-released album Bla Bla Bla. The final product is a groove-heavy track with balearic and funk moments, and a lot of potential for becoming a killer track.
Paradisco: Carlos Jadraque this Sunday, 5.26
This Sunday we are looking forward to showcasing a new name that has slowly been gaining notoriety in the Big Apple. A true Jack of all trades, Jadraque's musical knowledge, along with his talent and flawless taste has helped him creating long-lasting relationships worldwide with renowned clubs, fashion and design houses. Carlos will be flexing his daytime musical muscles at Paradisco for all of us to enjoy. With supplemental beats by the boys of OXD, we have Memorial Day plans covered for those that want to hear the best in disco and house music. 
We are now on Spotify!  Subscribe to our 'As Featured on Towleroad' Playlist to listen to tracks posted from past weeks.
For more information on OXD, check out our website and accompanying blog at www.occupythedisco.com, like us on Facebook, or follow us on Twitter: @OccupyTheDisco.