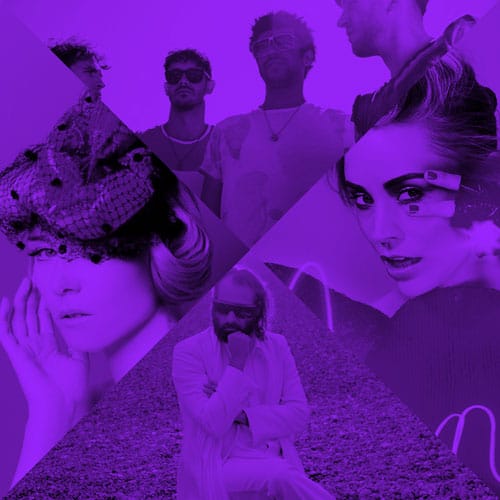 BY OCCUPY THE DISCO / TADEU MAGALHÃES
The OXD Mirror is a weekly music column brought to you by the boys of OCCUPY THE DISCO (OXD), a New York City based movement created by three music lovers, Ru Bhatt, Josh Appelbaum, and Tadeu Magalhães, who want to share their love for disco, house and dance music with the world.
We are now on Spotify!  Subscribe to our 'As Featured on Towleroad' Playlist to listen to tracks posted from past weeks.
Sébastien Tellier & Caroline Polachek: 'In The Cew of Tea Time'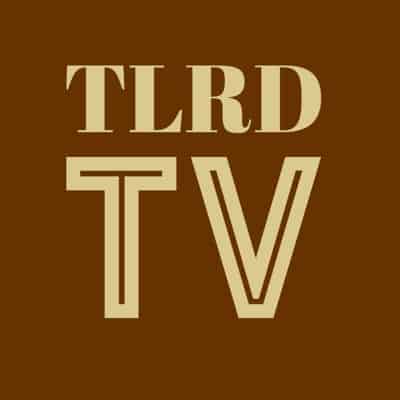 Aside from being one of my all-time favorite artists, Sébastien Tellier has a special place in my heart when it comes to his ability to combine powerful productions with beautiful visual experiences. His extremely work-unfriendly video for 2012's single 'Cochon Ville' was impactful and did a great job showcasing the sexual appeal of disco music. After touring the US in 2009 with Chairlift as the opening act, Tellier expressed his wish to collaborate with the Brooklyn band's lead singer Caroline Polachek. Four years later, they finally released 'In The Cew of Tea Time,' a slow-ish but grand electropop work that naturally accompanies another graphic and masterfully art directed video. Polachek's sweet whispered vocals are a great match for Tellier's unique pitch and I'm loving this track even more with every listen.
Boris Dlugosch feat. Róisín Murphy: 'Look Around You'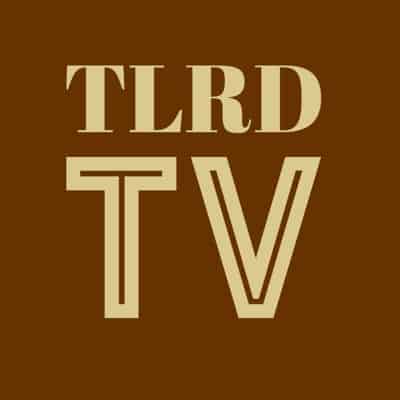 Last week, Ru hinted that a new Róisín Murphy + Boris Dlugosch collaboration was in the works, but little did we know that only a few hours after his column was published here on Towleroad, the new song would be available for our listening pleasure. The track, 'Look Around You,' is everything we hoped for: stylish, sexy and lush house music with a strong pop appeal. As Ru stated, this is not the first collaboration between the Irish disco diva and German producer, and judging by the success of their tracks, it is unlikely this will be the last time the two work together.  Murphy is rumored to have further collaborations in the works with producers like Luca C & Brigante and Solumun.
Sh*t Robot: 'Feels Real'
DFA Records is on a roll lately with their recent releases. After featuring Man Tear's 'Outside Amore' on my last column and The Juan Maclean's 'You Are My Destiny' right before that, I was hesitant to include yet another release by DFA on this week's column. But I had to be fair – their newest release by Irish producer Sh*t Robot, titled 'Feels Real,' is a massive track that blends Bee Gees-like falsetto vocals, a Lil Louis-flavored energetic bass and gospel inspired keyboards. It might just be impossible to keep still to this one on the dancefloor.
CONTINUED, AFTER THE JUMP…
Annie: 'Tube Stops And Lonely Hearts'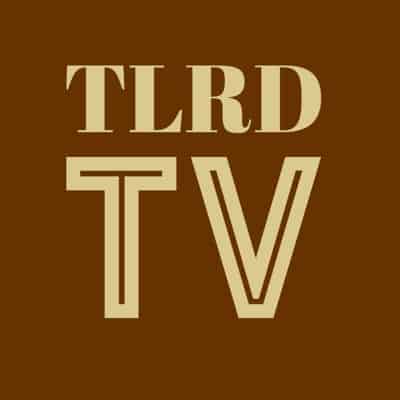 Norwegian popstar sensation Annie came on the scene in 2004 with her first album, the critically-acclaimed Anniemal. Her first single, 'The Greatest Hit' featured an iconic sample of Madonna's 'Everybody,' which helped bring the singer to notoriety. Annie's sophomore album, Don't Stop, released in 2009, established Annie as an up-and-coming producer and singer, with tracks like 'Songs Remind Me of You,' co-produced with Richard X (who also produced tracks for Róisín Murphy, Goldfrapp, Kelis, Sam Sparro, Saint Etienne, Sophie Ellis-Bextor and other big names). Her newest venture, 'Tube Stops and Lonely Hearts,' is an ode to 90's rave culture, according to the artist. Although it might not be Annie's best moment so far, the track is cute and will hopefully make room for increasing her audience in the US.
Hot Natured feat. Anabel Englund: 'Reverse Skydiving'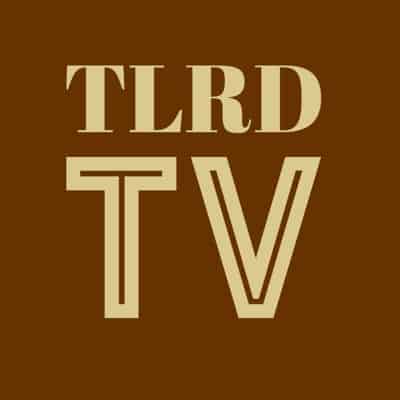 Following the huge 2012 hit 'Benediction,' Hot Natured is keeping up with their signature mix of infectious deep house beats and pop vocals through the release of their new single 'Reverse Skydiving,' which features vocals by the beautiful L.A. based singer Anabel Englund. This is a slightly more approachable track than 'Benediction,' with a great potential for becoming an interesting radio hit. On another note, Hot Natured has recently remixed Phoenix's 'Entertainment,' and it's worth checking it out. It seems like we will be hearing a lot more from the British supergroup in the months to come.
This Sunday, May 5th: Paradisco with Tim Sweeney at THE OUT NYC
At Paradisco, we've had the chance to showcase many talented DJs whose names are familiar to a large portion of our audience, mostly through their residencies at revered parties in the NYC underground gay scene. Although our guest this Sunday may not be as quite known amongst the gays, he is beyond huge in the global house music scene and will take our beloved Sunday tea dance to an even higher level. We invited the man behind Beats In Space, the one and only Tim Sweeney, to take over the decks with his edgy, ground-breaking house music style. Come celebrate Cinco de Mayo outdoors on the rooftop of THE OUT NYC and we promise you'll be dancing the afternoon away. Further details on OXD's website.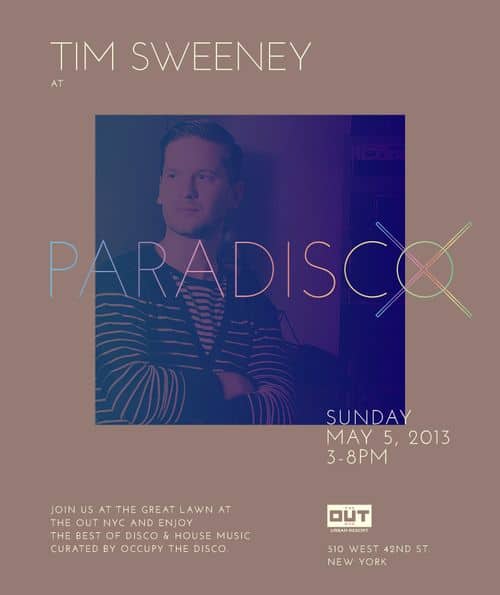 For more information on OXD, check out our website and accompanying blog at www.occupythedisco.com, like us on Facebook, or follow us on Twitter: @OccupyTheDisco.