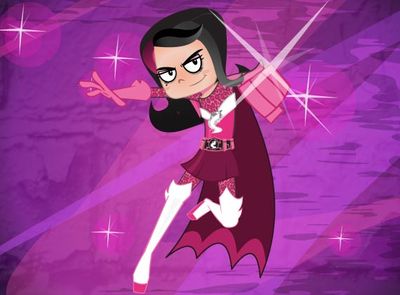 BY SAM GREISMAN
A look back at today's top stories
GAY NEWS
In an impressively enlightened move, the Hub Network has introduced a cartoon for children that centers around a preteen crime fighter who turns from boy to girl. Conservatives are unsurprisingly crabby about it. The city of Montpellier was the site of France's first ever gay marriage, check out video of the historic moment here. A major Democratic Party donor is taking a stand against the lack of LGBT inclusion in the immigration reform bill by withholding his funds. 
Just like the NBA, college basketball has a openly gay player and Jallen Messersmith recently told Outsports all about the difficulties he has faced. Also the former head of the Trevor Project has launched a new non-profit aimed at fighting for LGBT equality in sports and entertainment. 
**
WINGNUTTERY
There will be one less wingnut in the House of Representatives very soon as Michele Bachmann has announced that she will (thankfully) not seek re-election. Angelina "Trashbags" Pivarnik of Jersey Shore fame seems to be trying very hard to make people forget about those anti-gay comments she made last year as she has released a dance single celebrating gay love. And it should come as no surprise that ExxonMobil still doesn't want to protect it's LGBT employees. 
**
ENTERTAINMENT
After being on track to become this generation's version of Behind the Candelabra, Calvin Klein and boytoy Nick Gruber seem to have patched things up. Also it took less than 24 hours for a comic book centered around a gay superhero to reach its Kickstarter goal!
**
VIDEOS OF THE DAY
Rachel Maddow takes a look at just how far to the right the GOP has slipped since 1996. And Boston bombing victim Jeff Bauman and his savior threw out the first pitch at last night's Red Sox game.