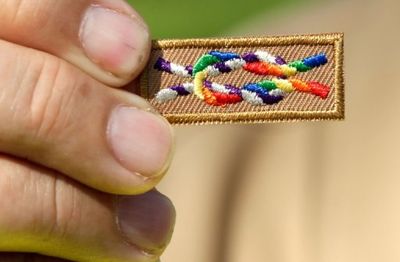 BY SAM GREISMAN
A look back at today's top stories
GAY NEWS
The Boy Scouts of America have made a moderate step towards LGBT inclusivity. At their convention in Dallas today, the group voted to approve a measure that lifts the ban on gay scouts but keeps the ban on gay leaders in place. With all the discussion of openly gay players in professional sports lately, Pittsburgh Steelers rookie quarterback Landry Jones says that he wouldn't let his religious beliefs stand in the way of accepting a gay player. How refreshing. And MSNBC's Chris Hayes sat down with the young lesbian who is being charged with a felony because of the three year age gap between her and her girlfriend. 
**
WINGNUTTERY
Bigots continue to flock to the defense of the Boy Scout's discriminatory practices, evidence of which can be seen in this video of a Boy Scout camp counselor being fired just moments after coming out. The Family Research Council ran an ad in the Dallas Morning News today that lists five reasons why the Boy Scouts should continue to ban gays; one of which is because the resolution is almost "open to homosexuality for adults!" A very confused and ignorant Congressman from Oklahoma also argued today that pro-gay rights activists are intolerant of the Scout's "sexual morality."
The man behind a brutal murder of a gay man in New York City this past weekend has been indicted with a hate crime murder and his lawyer is claiming that past sexual abuse made him do it. Right-wing nutjob Glenn Beck thinks that Wolf Blitzer's interview with an Oklahoma atheist was a plant and Jon Stewart found out just how turned on Bill O'Reilly is by the recent White House and DOJ troubles.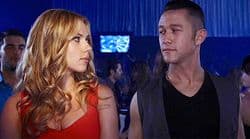 **
ENTERTAINMENT
Star Trek director JJ Abrams sat down with Conan last night and showed a Benedict Cumberbatch shower scene that was shamefully cut from the film. Joseph Gordon-Levitt is looking buff in the first trailer for his self-written and directed Don Jon. He plays a porn addict, by the way. Also Matt Dallas and the rest of the Baby Daddy cast give us a glimpse of their abs. 
**
VIDEO OF THE DAY
Miami-born Pablo Hernandez is up next in the interview with a male underwear model series.