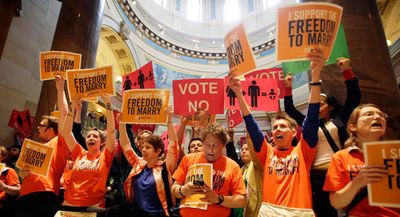 BY SAM GREISMAN
A look back at today's top stories
GAY ISSUES
Exciting news in Minnesota where the House has approved a fast-tracked marriage equality bill. The bill is now headed to the state Senate for review. Good news too from ABC News and The Wall Street Journal: a poll that shows widespread support for gay rights. And today is the one year anniversary of President Obama's historic marriage announcement. 
**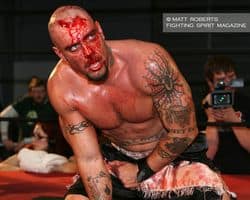 WINGNUTTERY
Idiotic and possibly deranged professional wrestler Jay Briscoe made some horrifying anti-gay remarks on his Twitter earlier this week. He is lucky that he is not famous enough for a lot of people to notice. One Million Moms still hasn't found a way to fill their very boring days so they are now trying to stop gays from terrifying all the children at Disney World. Bryan Fischer of the AFA refused to disclose if he ever had a gay impulse in a recent interview. Also the NYPD has released video of the group of Knicks fans who attacked a gay couple in front of Madison Square Garden on Sunday. 
**
ENTERTAINMENT
Jimmy Kimmel continues to prove that there are a great deal of stupid people out there as he took to the streets to poll people about President Obama's nomination of Judge Judy to the Supreme Court. Check out Candace Glover blowing the roof off the joint with her rendition of "Somewhere" on last night's American Idol. And not only is Neil Patrick Harris hosting the Tonys for the 3rd time but his husband also gave him the coolest 40th birthday present ever!
**
VIDEOS OF THE DAY
Was your coming out as adorable as this and did everyone know already? Also PBS tells us why music makes us wanna shake it.