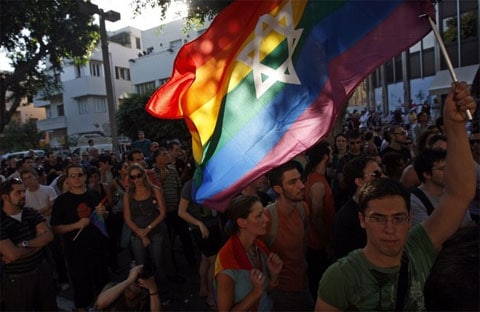 This week, in a surprise development, police arrested four suspects in relation to the 2009 shooting at a Tel Aviv LGBT Center that left counselor Nir Katz, 26, and Liz Trubeshi, 16, dead. The case is under a gag order but some details are emerging.
The AP reports:
Police spokesman Micky Rosenfeld said Friday that the motive behind the killing was of a personal nature. He said the suspects intended to shoot someone else at the center. Instead, they opened fire on the two people they killed. Other details of the case are under court gag order.
Haaretz adds: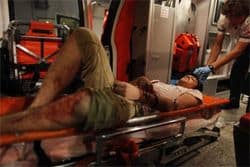 All three [suspects] are known criminals, with the killer and at least one accomplice being "soldiers" in a large, central Israeli crime organization who have been interrogated since the Bar Noar killings for arson and assault, police said.
The fourth, most recent arrest in the case is apparently of an activist in the gay community. He has been detained for allegedly knowing the motive for the murders and obstructing the investigation by not sharing that information with police. It is believed this individual is directly connected to the motive, and that he was the target of the assassination, which involved revenge.
The activist is known to support young people in the gay community and help them with decisions regarding their sexual identity. Three other suspects were arrested in connection to the murders themselves on Wednesday.
Thousands of people gathered in Tel Aviv today for its annual Gay Pride parade.