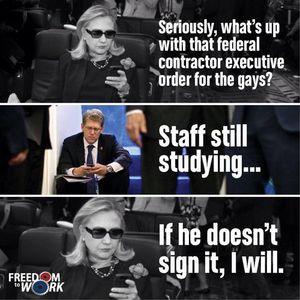 PHOTO OF THE DAY: Texts From Hilary deals with Obama's lack of support for LGBT workers.  
BY SAM GREISMAN
A look back at today's top stories
WINGNUTTERY
There was a gut-wrenching fatal attack on a prominent 18-year-old gay rights activist in Paris. The attack was perpetrated by a group of neo-Nazis. 
Tonight is Pride Night at the Boston Red Sox game at Fenway Park and while Jason Collins prepares to throw out the ceremonial first pitch, a right-wing hate group is upset about the night's theme. Remember never to go to this Church in Marietta, Georgia where the pastor kicked out a local Boy Scout troop because they dropped their anti-gay policy. And a Communist group in Russia is upset about Elton John's "gay" outfits. 
**
ENTERTAINMENT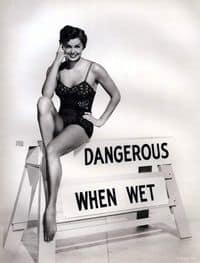 Just because it's summer doesn't mean that you need to slow down on your television consumption; check out five great shows from this past season that you can binge on. Harvey Fierstein sat down with MSNBC's Thomas Roberts to talk about, among other things, the rash of homophobic attacks in New York City. 
A farewell to Hollywood aquatic star Esther Williams who died today at 91. Also speaking of Old Hollywood, it seems that Rock Hudson's wife recorded the moment that he came out to her. 
**
VIDEOS OF THE DAY
Openly gay pro bowler Scott Norton and his husband discuss their marriage and the County Commissioner from Hillsborough County in Florida totally smacks down Tampa's anti-gay pride law before the council unanimously votes it out.