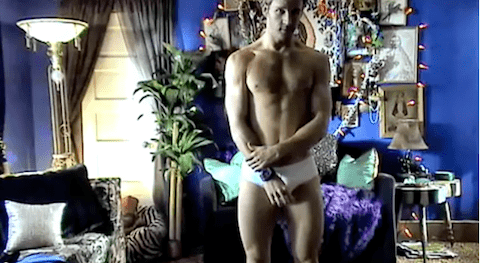 BY BOBBY HANKINSON
It's no secret that HBO's True Blood has built a solid gay fan base. Yes, there are parallels between the vampires' quest for civil rights and the current climate for LGBT Americans. But, beyond that, the over-the-top series serves up plenty of action with an abundance of beefcake. Don't let the vampires, werewolves and witches fool you; this series is not for kids.
In honor of the sixth season premiere Sunday on HBO, we've rounded up six of our favorite gay moments from the show's previous seasons.
More, AFTER THE JUMP…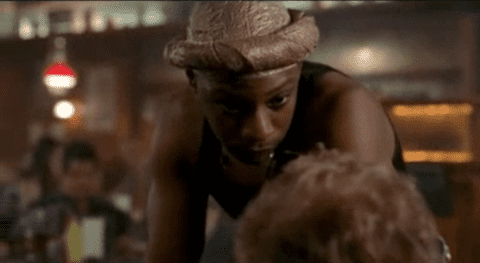 Lafayette Shuts Down Homophobic Customers
Before he got that boring boyfriend, we loved Lafayette (Nelsan Ellis) for standing up for himself when someone returned a burger he cooked because it "might have AIDS."  Watch the clip here.
True Blood must've saved a ton of money on wardrobe for Jason Stackhouse (Ryan Kwanten) in the early seasons, because the boy was hardly every clothed. In this scene, we see him dancing in his underwear in exchange for some hallucinogenic vampire blood. Watch the clip here.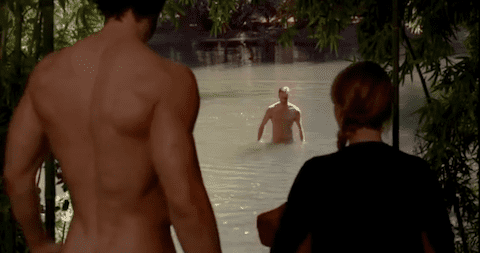 Eric and Alcide's Nude Standoff
The arrival of Alcide (Joe Manganiello) really upped the hunk quotient in Bon Temps. Here, Eric (Alexander Skarsgard) and Alcide try to establish their dominance in hopes of winning over Sookie. Watch the clip here.
Maybe it was just that pesky vampire blood wearing off, but shape-shifting barkeep Sam Merlotte (Sam Trammell) had Bill (Stephen Moyer) on the brain when he dreamt up this scene. Watch the clip here.
Jason probably shouldn't have been fantasizing about his best friend's girl in the first place. However, we didn't find the idea of Hoyt (Jim Parrack) hooking up with Jason all that nightmarish. Watch the clip here.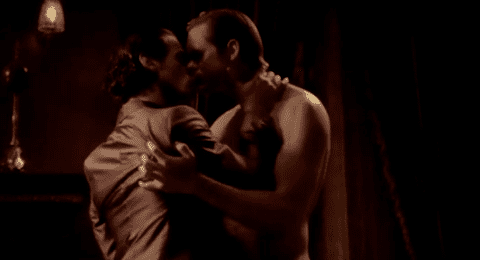 It didn't end very well for Talbot (Theo Alexander), but True Blood's most explicit man-on-man scene to date certainly steamed up our TV sets. Watch the clip here.
What are your favorite moments in the series so far?
Bobby Hankinson is a Brooklyn-based writer and digital strategist. His days are spent thinking about digital engagement for non-profits, while his nights are spent shimmying to Spotify, reading comic books and watching the best (and, let's be honest, worst) TV has to offer. His work has appeared in the Boston Globe and Houston Chronicle.