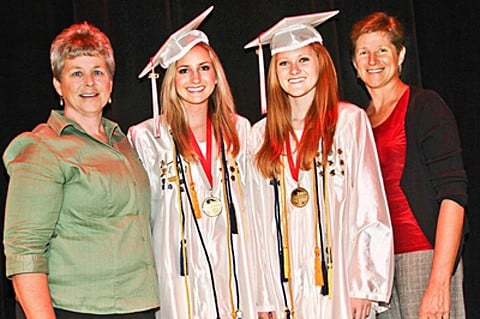 Erin and Elizabeth Czerwinski were named Valedictorian and Salutatorian of Key West High School in Florida this month, Freedom to Marry reports. They had grade point averages of 4.713 and 4.746.
They are the school's first sisters to take the double top honor, and they were raised by a lesbian couple.
Now, who was saying gay people can't raise children?