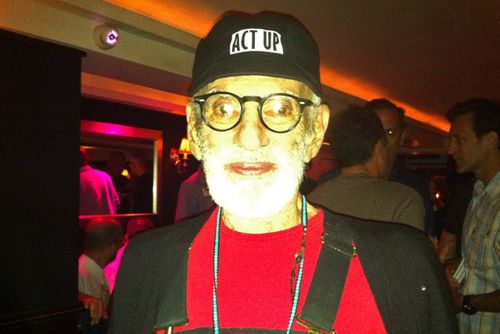 NY Mag's Tim Murphy posted a slideshow of an ACT UP NY reunion which was held over the weekend at 49 Grove, in the West Village.
Writes Murphy:
But when one of the veterans, Jim Eigo, took the mike and started the old chant, "Act up, fight back, fight AIDS!" there were more than a few less-than-dry eyes in the house. Eigo is among the first-wavers who've started going back to the classic Monday night ACT UP meetings at the LGBT Community Center to address scary stats showing that HIV continues to rise at high rates among young gay men. Even ACT UP godfather Larry Kramer was there, despite frail health. The night's new joke slogan? "Act up, fight back, fight age!"
Check out his slideshow, with interviews, here.