Today, the Court made it harder for the federal government to protect us from states and localities that engage in voter suppression and discrimination.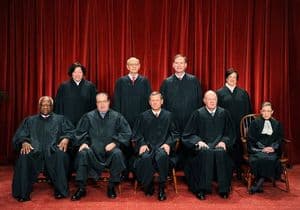 The Voting Rights Act (VRA), a key provision of which was struck down in a case called Shelby County v. Holder, is one of the paradigmatic success stories of the civil rights movement. At issue in this case was the part of the VRA that applied to 9 states (and several other municipalities) that had particularly bad histories of disenfranchising blacks in the Jim Crow South. The law states that before these states can do anything to their voting laws, they have to get the Department of Justice to approve the plan. That way, a white majority could not use its voting power to continue to frustrate African American voting.
Therefore, the law requires and implements fairness in elections because without the right to vote and without the right to have that vote heard (and not be silenced by gerrymandering and other burdens), equality under the law means nothing. It harkens to a time when Congress was both functional and brave, willing and able to confront large national problems — vast disenfranchisement of African American populations, for example — and solve them. That the VRA proved to be so good at addressing the problem it was meant to solve is why we're here today: the VRA is a victim of its own success.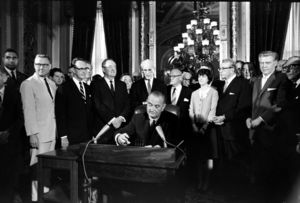 Or, at least, that's what the Supreme Court's conservative majority would have you believe. The VRA worked, the five conservatives said; there no longer is such egregious and widespread voter discrimination in the South. It's time to move on. But any cursory look at the last election cycle — voter suppression, gerrymandering, unprecedented burdens and ID requirements for voting — shows how out of touch the conservatives are.
Shelby County, by hobbling one of the most important legacies of the mid Twentieth Century, is a victory for anti-government conservatives, a win for ethnic majorities worried about losing their stranglehold on the political process, and a long-sought accomplishment for the conservative legal movement. It is a loss for just about everyone else, including basic principles of equality, democracy, and fairness.
AFTER THE JUMP, I briefly discuss the Shelby County decision and explain how it relates to the DOMA and Prop 8 decisions coming tomorrow.
CONTINUED, AFTER THE JUMP…
This case features a lot of disagreements between the majority and the dissent. They disagree on evidence of discrimination and on the relevance of original data on discrimination that brought 9 states under its orbit, for example. I'd like to touch on one major disagreement — deference to Congress — and discuss the implications for the upcoming DOMA and Prop 8 decisions. In Shelby County, the majority did not defer to Congress; the liberals think they should have. But in the case of DOMA, it is presumably the liberals who do not want to defer to Congress and the conservatives who would. How can we explain that seeming intellectual dishonesty?
Our previous discussions of the levels of scrutiny are bound up with this topic: the higher the scrutiny level or the more searching review we give, the less deference we give to those who passed the law.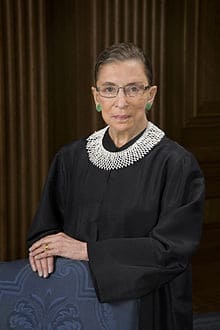 As Justice Ginsburg said in her Shelby County dissent: "When confronting the most constitutionally invidious form of discrimination, and the most fundamental right in our democratic system, Congress' power to act is at its height." And, by implication, courts should defer to that power. Congress overwhelming reauthorized the VRA in 2006, based on troves of data and information and extensive hearings and analysis. Justice Ginsburg's summary of the evidentiary basis for Congressional re-authorization took nearly 1/5 of her entire opinion!
Both what the VRA is meant to do and the basis upon which it was passed stands in stark contrast to the reasons, goals, and bases for DOMA and Prop 8. DOMA is an example of Congress institutionalizing "invidious discrimination," not trying to solve it. DOMA was passed with scant hearings and no evidence; the VRA was passed and reauthorized multiple times, each time with volumes of evidence and extensive hearings. And when Congress acts to discriminate among different groups, its power is at its nadir, thus entitling it to little, if any, deference. The same thing is true for the popular vote in California's Prop 8: when voters are moved to discriminate between different groups on the basis of status alone, that vote is entitled to little deference from the courts.
Shelby County is a bad decision for equality, but one that should not justify deferring to Congressional judgment in DOMA or California voters' judgment in Prop 8. The laws are too different; in fact, they are opposites. The conservatives got it wrong in the VRA case and they had enough votes to transform their error into law. That will not be the case tomorrow.
***
Follow me on Twitter: @ariezrawaldman
Ari Ezra Waldman is the Associate Director of the Institute for Information Law and Policy and a professor at New York Law School and is concurrently getting his PhD at Columbia University in New York City. He is a 2002 graduate of Harvard College and a 2005 graduate of Harvard Law School. Ari writes weekly posts on law and various LGBT issues.