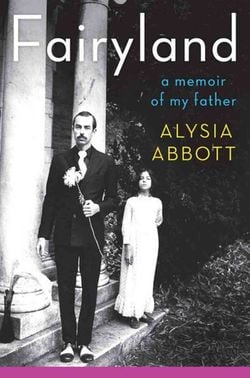 Four months after her father died of AIDS-related causes in
1992, Alysia Abbott found the diaries he kept over the twenty years he raised
her as a single father. She quotes from those diaries extensively in her account of their life together, along with
his poems and letters and wonderful
comics, and it's Abbott's use of her father's writing that gives much of this sometimes searing book its force, making for one of the most powerful accounts of a father-child relationship I've read. 
From the start, Steve Abbott's voice is an active force in the book,
challenging Alysia's own story of their life together, which is also her story
of herself. In the first pages, she admits that for much of her life she held
fast to a myth about her father's sexuality: that his gayness was a product of
the overwhelming grief he felt for her mother, who was killed in a car accident
when Alysia was two. 
But Steve's diaries tell a different story. Always open
about his bisexuality, he pursued relationships with men even before his wife's
death. He wrote in his journals about feeling "trapped, oppressed and sucked
dry" by the daily grind of domesticity. He
felt overwhelmed by the task of fatherhood.
And yet he refused an aunt's offer to adopt Alysia after her
mother's death, instead moving with her to San Francisco, where they made a
life together for which—long before gay parenting would be the subject of books
and blogs—"there were no models." It's painful to read Steve's entries about the
isolation he felt in San Francisco, much of which, he believed, was due to
Alysia. "Child = responsibility," he wrote, "the ultimate freak-out for the
selfish and the escapists."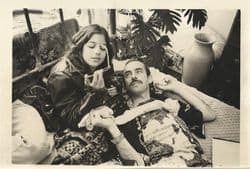 Instead, Steve found community among writers and artists. He
became an important part of the West Coast experimental scene, falling in with
writers such as Kathy Acker and Kevin Killian, a group for which he coined the moniker New
Narrative. Abbott quotes extensively from her father's poems and essays,
and we experience the excitement of his artistic awakening: "Poetry was my new
religion and I, its eager acolyte." 
Abbott led a rich childhood in this fairyland of creative
ferment, and luminaries like Harold Norse, Dennis Cooper, Allen Ginsberg, and
the photographer Robert Giard pass through these pages. But Steve's devotion to
art—and later his struggle with addiction—competed with his responsibilities as
a father, and Alysia was often left alone or with woefully inadequate
caregivers. "Reading through my father's journals, it's hard to not feel
disappointed by some of his choices," Abbott writes, perhaps more temperately
than some of those choices merit. 
As Abbott recounts her childhood and coming of age,
she also presents a vivid and valuable portrait of the Haight at the heyday of
gay liberation, when men came in droves in search of a new kind of freedom. We
see San Francisco transformed first by a queer community mobilized by the
attacks of Anita Bryant and then, tragically, by the
disease that would put an end to Abbott's fairyland. "Soon the young men at the
Flore would age before our eyes," she writes of the beautiful men she and her
father admired. "They walked with canes or were pushed in wheelchairs, their
vitality snuffed out, feathers plucked clean."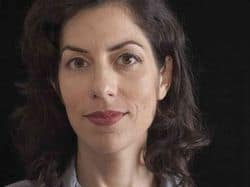 The final section of this book, which recounts the year
Abbott spent nursing her father in the final stages of his illness, takes on
the weight of tragedy—not least because her inability to face her own grief caused
her at times to fail to give her father the attention and care he needed. Like
her father caring for her as a child, she was overwhelmed by her new role, and responded
at times with anger and resentment. 
But Abbott is able to look on both her father and her
22-year-old self with compassion. Their love for each other is constant, and
Abbott's book is finally a document of a remarkable romance. "Yesterday I was
thinking you're the only one I love," Steve wrote in a late letter, and Abbott's
work to preserve her father's legacy is evidence of her own devotion. Whatever their
human failures, they did their human best. As Abbot writes of reading her
father's letters and journals, even with their sometimes painful revelations, "I
see everywhere evidence of love."  
Previous reviews…
Gerbrand
Bakker's 'Ten White Geese'
Jonathan
Kemp's 'London Triptych'
Benjamin
Alire Saenz's 'Everything Begins and Ends at the Kentucky Club'
Garth Greenwell is the
author of Mitko,
which won the 2010 Miami University Press Novella Prize and was a finalist for
the Edmund White Debut Fiction Award and a Lambda Award. Beginning this fall,
he will be an Arts Fellow at the University of Iowa Writers' Workshop.