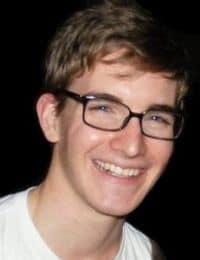 Julian Ward is a journalist, writer, and editor with a passion for national, international, and queer politics. His work has appeared in Xtra!, Rabble.ca, The Link, ForgetTheBox.org, and the Canadian University Press wire-service.
As news editor at The Link newspaper in Montreal, he cut his teeth reporting on the anti-tuition movement taking hold in Quebec in 2011/2012. His interests include world events, the judicial and legal systems of Canada and the US, as well as social media and the changing landscape in which we consume it.
At the moment, he's learning French and teaching himself HTML/CSS/Javascript and anything else that'll make him web-savvier.
Check out his website at www.julianhward.com and his infrequently used twitter handle @julianhward.