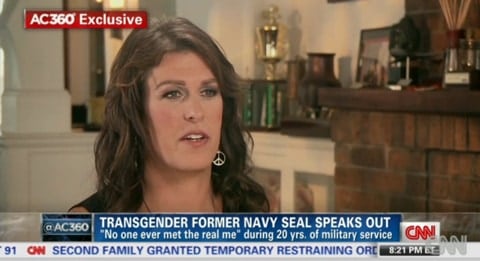 Kristin Beck, the transgender former elite Navy SEAL who came out this week in the new book Warrior Princess, sat down with Anderson Cooper about the secrecy she was forced to deal with before coming out as transgender.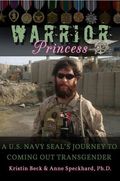 Anderson asks her why she wanted to be a Navy SEAL.
Said Beck:
"It was the toughest of the tough. For me, having my inside little kernel of me and my femininity, it was like, I've heard of people say it before, escape into hypermasculinity, and I've heard that term thrown around and I kind of look back on it and, yeah, I didn't know what I was doing. It was more of those layers being put on, and that was a huge thick layer."
Beck also talks about the other trans military service members who are out there living in secrecy. Beck says she was afraid if her secret got out while she was serving she might have been killed. It's a fear she still has.
"I don't want you to love me. I don't want you to like me. But I don't want you to beat me up and kill me. You don't have to like me, I don't care. But please don't kill me."
Watch the powerful two-part interview, AFTER THE JUMP…