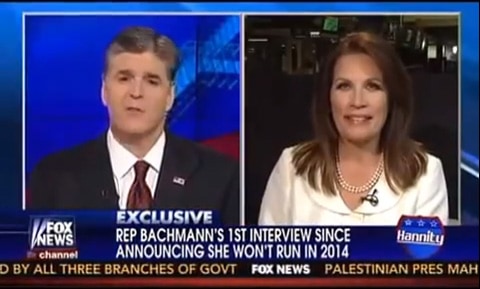 Michele Bachmann joined Sean Hannity last night to announce her intentions of not going away after her decision to not seek reelection.
Said Bachmann:
"I'm not retiring, I'm not going silent, I'm not quitting mypublic  involvement. In fact I may run for another public office. That could happen. But for right now I think I'm going to find a different perch to weigh in on these matters…."
As for 2016: "I'm not taking anything off the table…I'm in the game for the long haul."
Watch, AFTER THE JUMP…