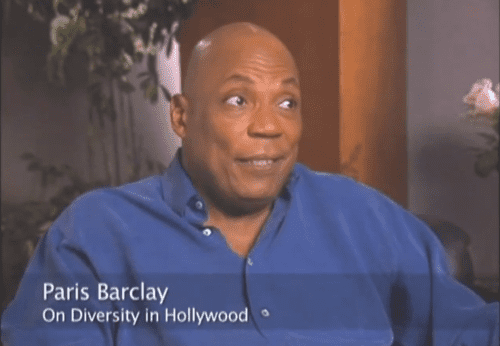 Paris Barclay, an Emmy-winning director and GLAAD Media Award recipient, was elected the president of the Directors Guild of America. He is the first out gay president, as well as the first African-American president.
Barclay has been a member of the DGA, which represents the interests of film and television directors, since 1992 and has received 10 DGA Award nominations with one win for his work on NYPD Blue, as well as two Emmy wins for direction on the same series. His other credits include Glee, Smash, House, Sons of Anarchy, Cold Case and NCIS: Los Angeles.
"I am profoundly honored to be elected president of the DGA," Barclay said after the announcement. "The DGA has worked for more than three-quarters of a century to advance the creative and economic rights of directors and their teams, and I look forward to continuing this strong tradition of service. As the son of a glass blower and a tile maker from Chicago, I am extremely humbled to have the honor to serve in the footsteps of the legendary leaders of the DGA like Frank Capra, Robert Wise and Gil Cates."
Barclay's status is hugely important in a television and film market which still struggles to fully represent African-Americans and LGBT persons, let alone directors who identify as such. It will be interesting to see how his work will impact the directing community. His first term is from 2013 to 2015.