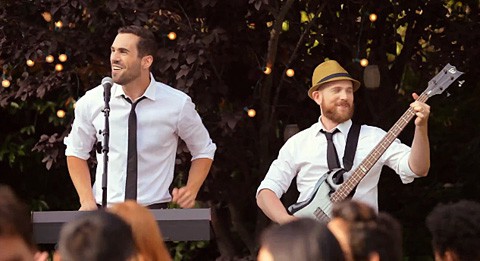 You may recall Father Tiger's last clip for "Head Hung Low" with two hot dudes engaged in competitive eating, or their musical fantasy about Santa as a young dark-bearded stud, but their videos have always been great.
Their new clip "First Love" is no exception, and from the moment I saw that rainbow-flavored tiger xylophone at the beginning I suspected a twist, and lo and behold, it has something to do with what we'll hear about from the Supreme Court today.
Check out "First Love", AFTER THE JUMP…
Directed by Michael Medico.