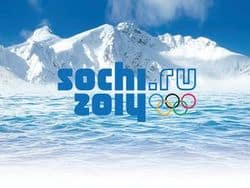 In a letter sent to the International Olympic Committee yesterday, the New York City based Human Rights Watch organization expressed growing concern that Russia's new antigay law may indeed be used to target LGBT Olympians during the upcoming 2014 Olympics in Sochi. While the IOC issued a statement earlier this week attempting to quell such fears, HRW is pushing for further clarification and is demanding the IOC take proactive steps to ensure discrimination does not occur: 
"Although news reports this week quoted a spokesman saying that the IOC is "concerned" about the draft law being passed and reiterated the IOC's "long commitment to non-discrimination against those taking part in the Olympic Games," we urge the IOC to take additional steps to send a clear signal to the Russian authorities that discrimination of people based on their sexual orientation and gender identity is sharply at odds with Russia's human rights and Olympic commitments.
We also encourage you to obtain guarantees from the Russian authorities that no homophobic legislation will be adopted or implemented and that the authorities will refrain from any additional discriminatory legislative initiatives or policies that discriminate against lesbians, gays, bisexual, and transgender people. We also urge you to press the authorities to state publicly that, as Olympic Host, Russia will ensure, without distinction, the safety and the freedom of expression and association of all athletes, coaches, fans, and others who will attend the Sochi Games."
The letter comes on the heels of a Russian LGBT group calling for a boycott of the Sochi Olympics. In its current form, the homophobic draft law applies not only to Russian citizens, but to anyone who publicly addresses homosexuality while in Russia. Foreigners – possibly including athletes – who violate the law, such as speaking about their sexual orientation in public, run the risk of being fined, arrested for up to 15 days, and deported from Russia.