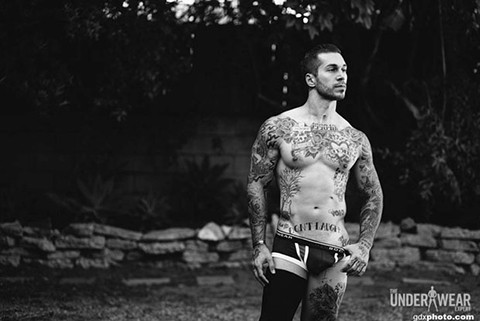 The Underwear Expert recently sat down with Afghan war veteran turned underwear model Alex Minsky to talk about his journey back from the front-lines and transformation into a model of inspiration. Minksy, who lost his right leg after an IED exploded underneath him on June 1, 2009, has faced a daunting recovery:
"I came out of my coma and I was using alcohol as a tool to cope–to cope with the trauma that was going on in my own head and in my own life and I was like messed up, dude. I was real messed up. And then a series of very unfortunate events happened back to back to back bam bam bam. My younger brother passed away when he was 19 and I was 21 and then I used alcohol even more, to cope even more. It's a progressive illness, so my alchoholism progressed further and further and further and I never slowed down. I felt that I was, that I deserved it. I felt like I was allowed to drink that much because, I don't know.. because I could–because I wanted to. And that's not the case. It was very unhealthy and it is very unhealthy and it was very, very bad for me. I don't regret anything that I've done–any drinking, anything like that–but it's not a healthy way of living. And it's very hypocritical for me also because I promote healthy living all the time in every single aspect of my life. For years I've been promoting it in every other aspect of my life–except for my own personal abuse of alcohol. I would abuse the crap out of alcohol."
More than anything, Minksy hopes to be an inspiration to others.  He tells NBC 4 Los Angeles,
"Just because I don't have a leg doesn't mean it's going to slow me down. I want people to look at me and not give up. Not quit."
Check out a few more photos from Minsky's shoot with The Underwear Expert as well as a video from NBC 4 AFTER THE JUMP…
(all images Gabriel Gastelum exclusively for The Underwear Expert)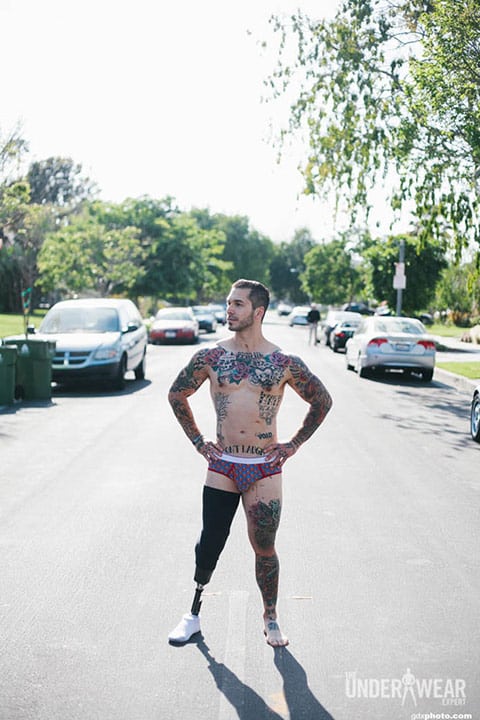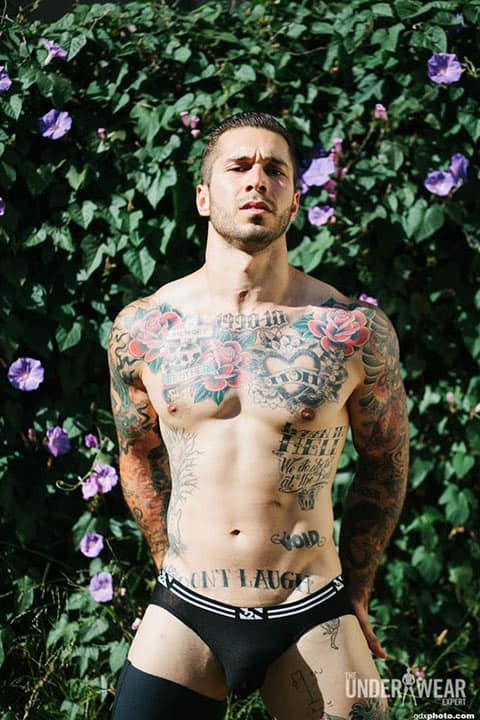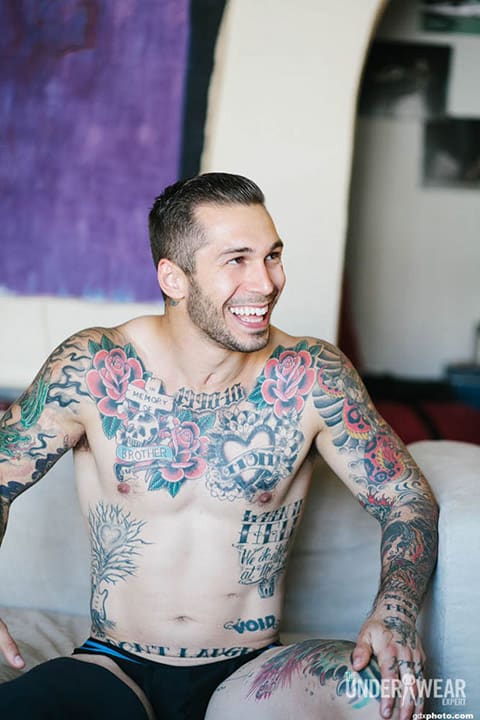 View more videos at: http://nbclosangeles.com.