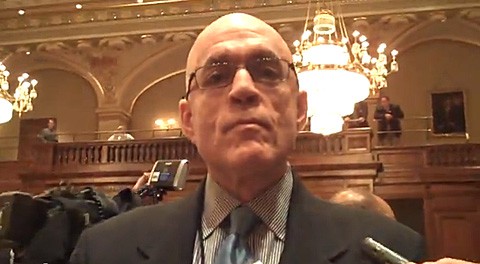 So why did a promised marriage equality vote in Illinois fail to happen? The finger-pointing has begun, big time.
As reported by Towleroad last night, after weeks of lobbying and support from President Obama, Chicago Mayor Rahm Emanuel, and months of work from advocates, a tearful Rep. Greg Harris made an emotional announcement that a promised vote on marriage equality would not happen because certain lawmakers wanted more time.
The Chicago Phoenix reports that as many as 12 "yes" votes fell off the bill in its final hours.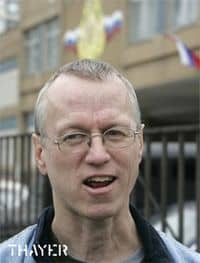 The Phoenix has activist Andy Thayer laying blame on Speaker Mike Madigan…
Andy Thayer, an LGBT rights activist and co-founder of the Gay Liberation Network, followed through on promises to "deliver the failure directly to the doorstep of Mike Madigan." Madigan oversees the 71-seat majority of Democrats in the House and was largely blamed for delaying the vote leading up to Friday, and now, the failure this session.
"House Speaker Mike Madigan, the de facto leader of the Illinois Democratic Party, is responsible for this abject betrayal," Thayer said. "Anyone who knows anything about Illinois politics knows that Speaker Mike Madigan owns the House – if he had insisted on a positive vote from his caucus, it would have passed.
And local newspaper mogul Fred Eychaner…
"This failure can be put right on Fred Eychaner's porch, right there, because he thought that having high-priced, professional lobbyists was more important than having our community speak for itself and fight for itself," said Rick Garcia, a longtime LGBT rights activist and policy director at The Civil Rights Agenda.
"I am absolutely pissed off," Garcia said. "It was insulting to have all of the families sit there and not call it for a vote. Number two, we need a sponsor who is going to fight for us, not just someone who will do the bidding of multibillionaire funders."
Thayer, a longtime Chicago activist, was reportedly escorted from the House chamber yesterday after draping a rainbow flag over the balcony.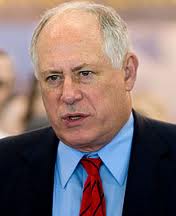 The Chicago Tribune reports that lack of outreach to minority lawmakers and repeated hounding from Governor Pat Quinn for a vote were partially to blame:
Harris said efforts weren't helped by Quinn's repeated demands to call the bill in recent weeks. Quinn insisted there were enough votes to pass the bill, a situation Harris noted could peel votes off if lawmakers felt their "yes" wasn't needed to get the measure over the top.
Other gay rights advocates contended Harris didn't do enough to reach out to minority lawmakers during the negotiation process, noting that African-American and Latino lawmakers were heavily targeted by the Roman Catholic Church and conservative black church groups opposed to gay marriage.
"This was a recipe for disaster from the beginning, because when Rep. Harris introduced the bill, there were no African-American or Latino co-sponsors on it," said Rick Garcia, political director of the Civil Rights Agenda. "And the problem we have now was among the black caucus."
But Democratic Rep. Ken Dunkin, chair of the Legislative Black Caucus, said the blame shouldn't fall on a bloc of 20 legislators, arguing that more support must come from Downstate, rural and suburban lawmakers.
Thayer appears to agree with Dunkin:
Don't blame the Black Caucus. The Black Caucus has always been with us and so have the Latinos," Garcia said. "They are just using the black people as an excuse."
Immediately after the vote, two members of the Black Caucus — Rep. LaShawn Ford and Rep. Ken Dunkin — rejected the notion that its 20 members should be held responsible for the inaction. Both lawmakers supported the bill, and Dunkin signed on as a co-sponsor.
In a video shot shortly after the vote, Windy City Times Publisher Tracy Baim asks openly gay Harris if he feels like it was a choice between his community and his colleagues "to give them cover" for this.
Watch, AFTER THE JUMP…