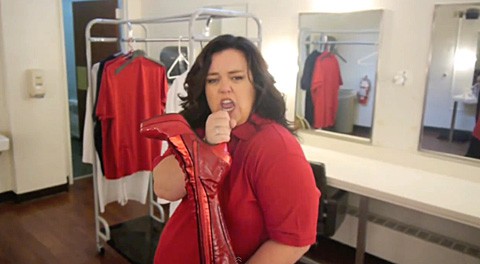 The cast and producers of Broadway's Kinky Boots unleashed a surprise on Cyndi Lauper to celebrate the 30th anniversary of her chart-topping hit "Girls Just Wanna Have Fun" by enlisting the cast and crew along with friends like Mika Brzezinski, Katie Couric, Lilla Crawford, Paige Davis, Christina DeCicco, Rebecca Faulkenberry, Kathie Lee Gifford, Whoopi Goldberg, Samantha Hill, Hoda Kotb, Countess LuAnn de Lesseps, and other Broadway notables in a video lip dub of the track.
Check it out, AFTER THE JUMP…
Said Lauper to People: ""It's so sweet, I'm crying. The Kinky Boots cast is so funny, and all the other shows participating is the sweetest thing I've ever seen."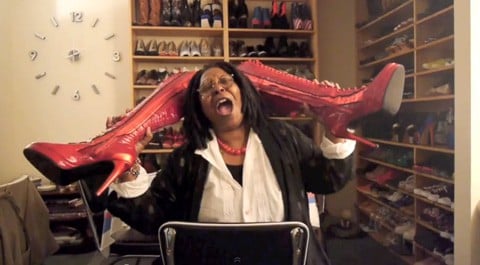 C