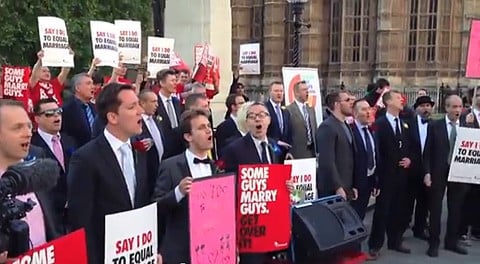 The London Gay Men's Chorus and various other speakers made a scene outside the UK Parliament yesterday as the House of Lords debated the marriage equality bill. The Chorus could be heard inside the chamber.
Watch highlights of the speeches and singing, AFTER THE JUMP…
The debate goes on today as well with a vote coming, and you can watch it LIVE HERE.