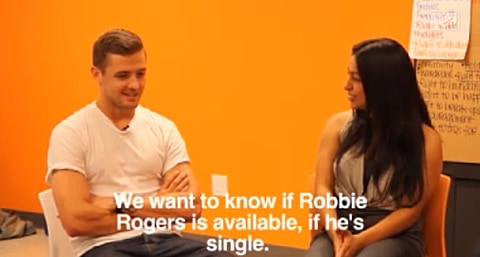 MTV Act gets to the important question during a visit to the L.A. Gay and Lesbian Center.
Rogers also sat down for a longer interview about his journey as an openly gay athlete, a new campaign he's working on about homophobia, disabilities, sexism, and racism, the music he's listened to in the last year, and how he feels about the Boy Scouts and opponents of gay marriage.
Check out all the clips, AFTER THE JUMP...
Rogers on his journey and his aims to inspire others:
He's hard at work on a new campaign:
On the music he listened to in the past year:
On the Boy Scouts and opponents of gay marriage: