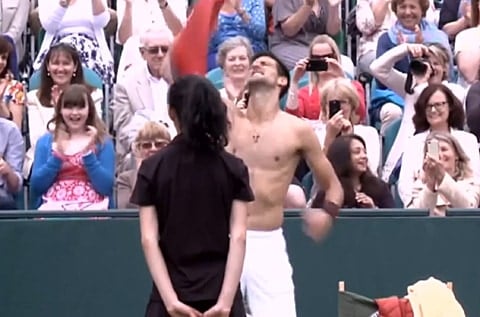 Novak Djokovic performed a strip tease at the Boodles competition (a warm-up to Wimbledon) in Buckinghamshire UK yesterday. The crowd loved it, goading him on as he slipped his shirt off and flung it around.
Djokovic then sat down and challenged his opponent, Grigor Dimitrov (the 22-year-old boyfriend of Maria Sharapova) to do the same.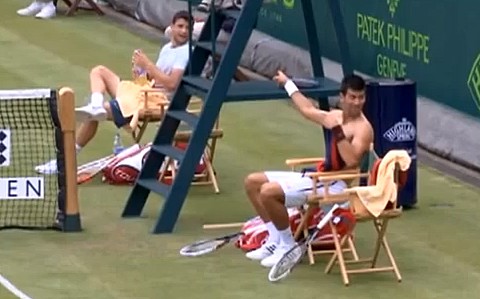 To the crowd's delight, Dimitrov complied.
Video, AFTER THE JUMP…