New York's Senate ended its session last night without taking a vote on the Gender Expression Non-Discrimination Act (GENDA) despite pressure from advocates and major newspapers across the state. In April, the Democratic-led Assembly passed the bill for the sixth time.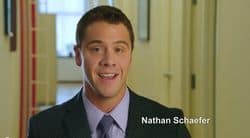 Said Empire State Pride Agenda's executive director Nathan Schaefer in a statement lamenting the failure to take up the bill:
The Gender Expression Non-Discrimination Act (GENDA) made historic progress during the legislative session that just concluded. A broad, deep and diverse statewide coalition of law enforcement, labor, faith, civil rights, LGBT, progressive and women's organizations stood shoulder-to-shoulder and called for GENDA. The community was united behind language that offered strong protections, particularly in the areas of housing and employment.
We are confident that we had a bi-partisan majority of the Senate to pass the legislation and send it to the governor for his signature. GENDA, like many other key pieces of progressive legislation was defeated – not on its merits, but by the adamant refusal of the Senate leadership to bring the measure to the floor for an up-or-down vote. What were they afraid of? The Empire State Pride Agenda, on behalf of tens of thousands of transgender people and their families and others who wish to live their lives without fear or discrimination because of who they are, is angry and disappointed. Frankly, New York State deserves better. Today, the fight for GENDA continues. We are convinced that the passage of GENDA in New York State is inevitable, and the Pride Agenda will not rest until all New Yorkers are afforded equal civil rights statewide."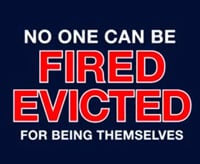 The New York Times had urged passage of the bill in a June 12 editorial:
There is a good chance it would also pass the Senate, with nearly all Democrats and some Republicans voting in favor. The challenge is getting the bill to the floor for an up-or-down vote before the end of the legislative session, scheduled on June 20.

Senator Jeffrey Klein, the Democratic leader in the Senate's coalition leadership, must insist on a vote. He should tell Senator Dean Skelos, the coalition's Republican leader, that bottling up bills like this one is not part of their power-sharing deal. It would help if Gov. Andrew Cuomo, a supporter of the bill, would commit political capital to enacting the legislation before the session ends. Sixteen states — including New Jersey and Connecticut — and the District of Columbia have enacted anti-discrimination protections covering transgender people. New York should not lag on this important civil rights issue.