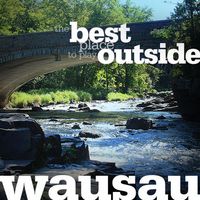 It appears Wausau, Wisconsin will not be getting its first ever gay pride parade today as previously planned. Organizers for the parade have now canceled the event after what they say has been a backlash of bigotry from the Wausau community. Green Bay Press Gazette reports: 
Daxx Bouvier had planned to hold a gay pride parade at 3 p.m Saturday, but he decided this week to cancel the event in the wake of negative response from a Wausau City Council member and in articles from several local media sources.
Bouvier, who lives in California but owns a home in Wausau, also said people who had planned to participate in the parade told him they were concerned for their safety, so he decided to call it quits.
"I do feel a great sense of loss for the LGBT community," he said. "Canceling the parade has set Wausau back 30 years in the way people think about the gay community."
Previously, we reported that Wausau City Council member Dave Nutting told residents at a council meeting last week to physically turn their backs on the 'deviant-behaving individuals' in the parade. Wisconsin hate group Wisconsin Family Action also instructed its members to call the City Council and mayor to express opposition to the parade.
Questions about the original organizers' commitments and abilities led members of the gay community to create a separate event, a March for Equality, to take place at the same time as the canceled parade. The March for Equality supposedly has more than 300 people committed to participating in the event.