John Berry, the former director of the U.S. Office of Personnel Management, was nominated Friday as U.S. ambassador to Australia, the White House announced on Friday.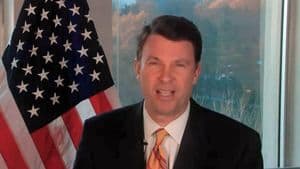 On background from the White House:
John Berry served as the Director of the Office of Personnel Management from April 2009 to April 2013.  Previously, he was the Director of the Smithsonian National Zoological Park from 2005 to 2009, and the Executive Director of the National Fish and Wildlife Foundation from 2000 to 2005.  From 1997 to 2000, Mr. Berry served as Assistant Secretary for Policy, Management, and Budget at the Department of the Interior.  From 1995 to 1997, he was Director of Government Relations and Senior Policy Advisor at the Smithsonian Institution.  He joined the federal government in 1994 as Deputy Assistant Secretary for Law Enforcement at the Department of Treasury.  Before joining the Department of Treasury, Mr. Berry was the Legislative Director for U.S. Representative Steny Hoyer.  Mr. Berry received a B.A. from the University of Maryland, College Park and an M.P.A. from Syracuse University.
The Washington Blade notes that Berry would be the first openly gay ambassador to a G-20 country. His nomination needs to be confirmed by the Senate.