Alan Chambers, president of 'Exodus International,' sat down with The Christian Post for an in-depth interview about the closing of his controversial ministry and his plans for the future.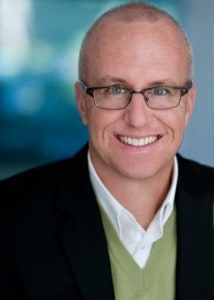 Here are some excerpts:
On working to not be a lightening rod of negative publicity and the role of the church today:
And I think it really is time for the church to turn around and listen to the people who are screaming with fever pitch about the things that the church has done to hurt them, because there are those things, and we must own them. If we're ever going to be credible, if we're ever going to be taken seriously, if we're ever going to compel people toward the good news of the Gospel we have to be willing to make amends and say we're sorry and listen to people scream at us without screaming back.
His thoughts on sexuality in light of Exodus's closure:
My beliefs about sex and sexuality and sexual expression are that God created, His original created intent was sexual expression between one man and one woman for one lifetime in the bonds of marriage, and that is the truth I live by. That is the truth of my story. So I can't apologize for that. I realize that's not everyone's belief, and in fact it feels more and more like the majority of the world, that isn't their belief. So those things won't change, and I can't apologize for that.
Final thoughts on closing the ministry and what he hopes people won't forget about it:
For me, and for so many other people, Exodus has been a dear friend. As a 19-year-old college student, Exodus saved my life. And my wife and I have given our lives and I spent my entire adult life a part of this ministry. And we've given our resources, we've given our house, we've given adoption money. We've given everything to do good and to help people, and so I don't ever want that discounted. We're saying goodbye to a dear friend, and though in 37 years there have been people who have been hurt — and we're deeply sorry for that — there have been people who have been helped, and I don't ever want that to be negated.
Check out the whole interview on The Christian Post.