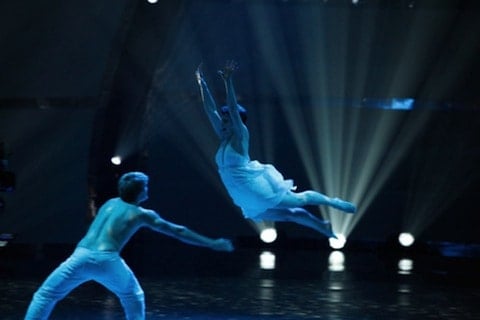 Summer TV staple So You Think You Can Dance reveals its Top 20 dancers tonight on FOX. Despite its uneven handling of LGBT performers and issues, the dance competition series has been a consistent source of breathtaking choreography.
Before we meet this season's finalists, reacquaint yourself with some of the greatest performances from the show's previous nine seasons.
More, AFTER THE JUMP…
Sabra and Neil, "Sweet Dreams"
Katee and Joshua, "No Air"
Twitch and Alex, "Outta Your Mind"
Courtney and Mark, "The Garden"
Danny and Anya, "Apologize"
Melanie and Neil, "Total Eclipse of the Heart"
Kayla and Kupono, "Gravity"
Brandon and Janette, "Loving Is Really My Game"
Robert and Allison, "Fix You"
Travis and Heidi, "Calling You"
Which performances would you add to this list?