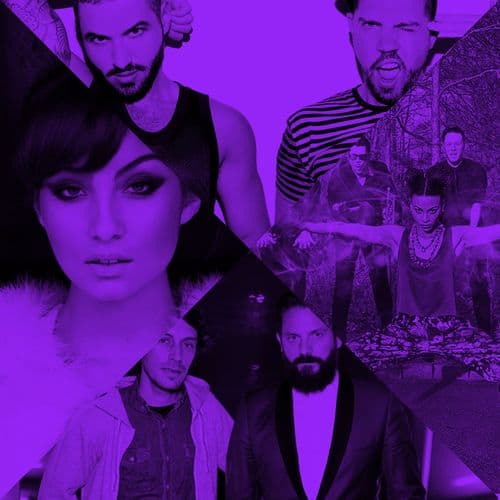 BY OCCUPY THE DISCO / RU BHATT
The OXD Mirror is a weekly music column brought to you by the boys of OCCUPY THE DISCO (OXD), a New York City based collective created by three music lovers, Ru Bhatt, Josh Appelbaum, and Tadeu Magalhães, who want to share their love for disco, house and dance music with the world.  
Garçon Garçon – Instant Attraction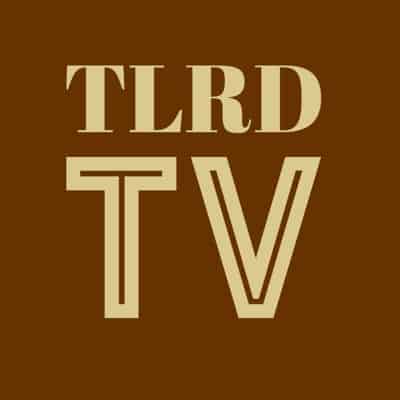 Sydney's Garçon Garçon, comprised of Nathan Mahon and Nick Tsirimokos, first caught my ear with 'Stay in Touch,' a heartbreak-themed dance anthem from their first EP, released in 2011. The out-and-proud duo is finally back with a new single, 'Instant Attraction,' a summer-drenched pulsing pop track that stays in tune with their previous efforts. The accompanying music video is downright steamy, making me wonder whether I should have taken up basketball as my sport of choice in my teenage years.
Follow Me – Something About You
Not much is known about the Brooklyn Act known as Follow Me, who I discovered through exceptional remixes for 90s R&B songs from the likes of TLC, Brian McKnight and Brandy. Their latest original release, 'Somethin About You' is an R&B inspired vocal nudisco jam designed to "give you chills." The track is available as a free download, and while you're at it I recommend dowloading the summery Satin Jackets and the dancefloor ready Rogue Vogue remixes as well.
Drums of Death – True Ft. Yasmin
Scottish producer Colin Bailey (a.k.a. Drums of Death) has been somewhat of an underground sensation in the past with his baselines that made resonated with acclaimed music curators such as BBC Radio 1's Annie Mac. The lead single from his sophomore effort, out next month, enlists the beautiful British pop tart Yasmin on vocals. The result is a subtly sexy, r&b-driven melodic track with garage elements that are reminiscent of Disclosure's latest efforts. 
PETER & THE MAGICIAN – "On my Brain" (feat. Sophie Galpin)
After almost a year's hiatus Peter (Yuksek) & The Magician have finally released a new original track with 'On My Brain' which features newcomer Sophie Galpin on vocals. The song, released on Yuksek's new label Partyfine, is a classic 90's inspired NYC-house tune that's sure to ignite the dancefloor. 
CONTINUED, AFTER THE JUMP…
Wise D & Kobe – Pretty Baby (Original Mix)
Serbia's Wise D & Kobe joined forces in 2002, when they discovered that their tastes for music were very similar, and have become quite the formidable DJ duo. They are characterized by the sheer amount of energy necessary to make great parties and their latest effort, 'Pretty Baby,' does not disappoint. The frenetic ditty is chock full of dirty disco elements making it equally addictive and dance-inducing.
The Swiss 'Elouisa' [Late Nite Tuff Guy – Just Wanna Dance Dub]
Sydney's Late Nite Tuff Guy (Cam Bianchetti) has been releasing some of my favorite remixes and podcasts over the past year and it's about time a big label has noticed his incredible talent. His dub remix for The Swiss' 'Elouisa' is out on the uber-tastemaker label Kitsuné, which bodes well for Bianchetti's career. The remix stays true to his sound, giving the song a classic churning disco treatment .
French Horn Rebellion – Dancing Out (Blende Remix)
After impressing me with their Viceroy collaboration, 'Friday Nights,' the Brooklyn brothers known as French Horn Rebellion have collaborated with pop diva Jody Watley and The Young Empires to create an 80's inspired tune with an absolutely phenomenal and entertaining music video. UK's Blende has given the song a funky disco wash that makes it much more palatable for the OXD oeuvre.
Escort – Barbarians (Tiger & Woods Remix)
New York's Escort has finally released a new single, their follow up to their critically acclaimed 2011 self-titled debut LP, with the infectious, stomp-inducing 'Barbarians.' The song moves beyond the band's signature disco riffs with a modern sound that maintains amazing vocal stylings by front woman Adeline Michèle. Tiger & Woods, known for their signature samples and relentless, repetitive loops brings the band back to their disco roots with this remix. Although the vocals don't really kick in until the 4:40 mark (and they don't last long either), the glittery build up of melody and rhythm makes the payoff well worth it.
(OXD) curates and recommends music events to the gay community in NYC—in an effort to move the focus of the nightlife scene beyond the promoter and venue and to the music itself. OXD's goal is to educate, entertain, engage and empower the gay audience to reclaim their ability to question and experience the unknown. The OXD Mirror will serve to showcase tunes that are definitely off-the-beaten-path but rightfully deserve the attention of the gay ear.
This week's post was written and curated by Ru Bhatt. Check out more of his music picks on his podcast, The Ru-Mix and on Made In Brazil.

Be sure to check out these tracks and more on our Spotify Playlist. For more information on OXD, check out our website and accompanying blog at www.occupythedisco.com, like us on Facebook, or follow us on Twitter: @OccupyTheDisco.