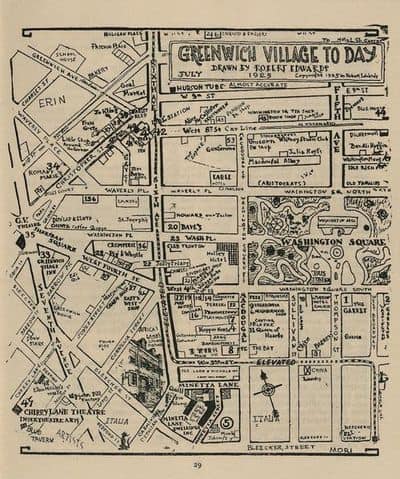 PHOTO OF THE DAY: Greenwich Village was just as confusing in 1925.  
BY SAM GREISMAN
A look back at today's top stories
ENTERTAINMENT
Last night on America's Got Talent an 18-year-old boy who had been disowned by his parents because he is gay received not only a standing ovation but acceptance from the judges and the packed house. This is the cutest thing ever: Darren Criss finally got to meet the 8-year-old boy that has been his 'boyfriend' of two years. Also a few days ahead of the release of the newest Superman film check out my list of reasons why Henry Cavill is the sexiest Man of Steel yet. 
**
GAY ISSUES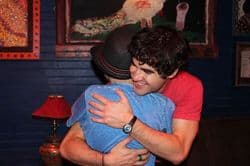 Gay hate continues to run rampant in France. Two of France's Olympic athletes from this past summer's games are making waves as they have posed as a gay couple in a anti-homophobia ad campaign. The anti-gay marriage protesters who disrupted the men's final at the French Open this weekend have apparently set their sights on this summer's Tour de France and a gay-themed movie has been deemed too racy for some french towns. 
Locally, Pat Robertson believes that the Boy Scouts have been destroyed by some kids who "want to do gay sex with each other". And the Southern Baptists have officially denounced the Scouts' decision to allow gay kids. Shocking. In much happier news, the NFL players association has begun selling LGBT pride t-shirts and Senator Patrick Leahy is trying to amend the immigration bill to include help for binational gay couples. 
**
VIDEOS OF THE DAY
Mrs. Betty Bowers proves she is a great Christian and this might be the worst news anchor flub of all time.