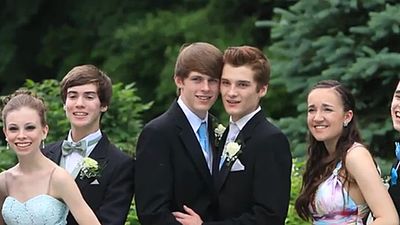 PHOTO OF THE DAY: The "cutest couple" who took the internet by storm are super cute prom dates too.  
BY SAM GREISMAN
A look back at today's top stories
WINGNUTTERY
Testifying at today's Ways and Means hearing on the "scandal" at the IRS, John Eastman of NOM lost his cool and babbled on and on about would-be anti-gay marriage donors being victimized. A couple of hatemongers decided to have a protest out in front of the Human Rights Campaign headquarters and the turn-out is pretty shameful. 
The NYPD has released new images of the men wanted in an anti-gay attack that occurred following a Knicks game back in May. NFL superstar Adrian Peterson says he would treat a gay player like a teammate but would be pretty nervous in the showers. And Facebook has thankfully removed that new game in which players get to attack gay activists.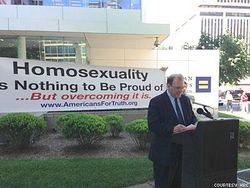 **
GAY ISSUES
Great news from Britain where a marriage equality bill continues to progress through the government, this time with an overwhelming margin for equality in the House of Lords! It is only day two of what is expected to be a very lengthy trial for Bradley Manning and his sexuality has already become a topic. Also a former elite Navy Seal has penned a book about his transition from male to female. 
**
ENTERTAINMENT
This Sunday Neil Patrick Harris will be hosting the Tonys for the third time and last night on Late Night with David Letterman he gave us all a preview of his opening number. Speaking of Broadway's big night, Naveen Kumar gives us a preview of who the winners might be. I don't watch Game of Thrones but apparently some major sh*t went down this past Sunday and the internet reacted like this.  
**
VIDEO OF THE DAY
Your next pizza may arrive at your door via unmanned drone.